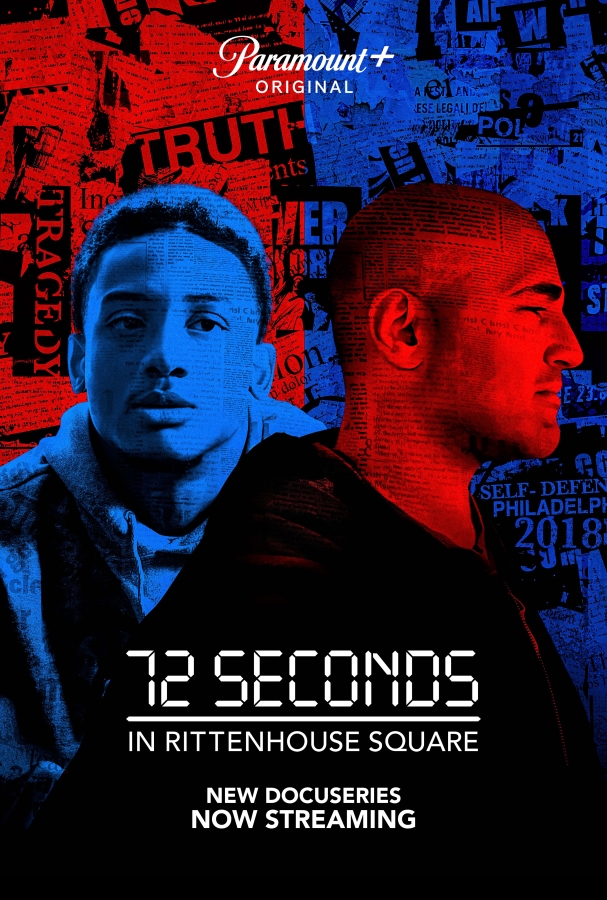 THE-MUST-SEE-TO-TALK-ABOUT-DOCUSERIES STREAMING THE NATION
By STEPHANIE ORTIZ
You'll be talking about local filmmaker Tigre Hill's 72 Seconds In Rittenhouse Square long after you've watched it (streaming only on Paramount+). It gets under your skin where there's no color, socio-economic status, or even criminal justice or injustice.
It's a tragic 72 seconds anyone would never want to live through, involving a fateful incident in 2018 between bike courier and rapper Mike White and real estate developer Sean Schellenger in Rittenhouse Square.
As Producer and Director Tigre Hill told CBS News, we, the audience, become the jury in his docuseries.
We already feel that responsibility as the countdown begins at the opening of the trailer; the number starts at 00, then sporadically creeps up on Philadelphia's buildings, streets, and sidewalks until it reaches 72, all while we hear sporadic police reports of the stabbing that occurred and the varying viewpoints of what happened.
In episode one, Tigre takes us on an ominous journey through the streets of Philadelphia with Lamont Fountain whose excellent cinematography so accurately depicts the intensity of that night, informing the viewer via a scary symphony of perpetual intervals of flashing red lights and 911 calls, all seemingly in a potent language way beyond words, that there's much more than meets the eye.
Mike White stabbed Sean Schellenger, we know that much.
But as it unfolds, we have the time to surmise what was at stake: one life was gone, the other forever changed, and everything took place in 72 seconds.
Streaming on Paramount+, three episodes provide a straightforward framework divided into three parts:
S1 E1: A Fateful Encounter
S1 E2: Was it Murder
S1 E3: What did you see?
Though you'll form and reform your opinion and sometimes not be sure what you think, there's more in this 72 Seconds than a stabbing in Rittenhouse Square.
Somehow, we'll learn the facts while seeing the bigger picture, as if all humanity is one coin, and somehow Tigre flips that coin to show us both sides of race, politics, justice, and socio-economic status.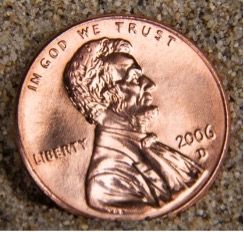 Whether it comes up heads or tails, it's only one coin- the humanity behind tragedy, grief, justice, right, and wrong as a microcosm of what's happening in our nation today. Tigre won't let us get out of this encounter without letting us see it any other way.
And I'm not just saying this because he's my 1st (2nd and 3rd) grade classmate. He gets us to look at the heart of the divide in Philly for what it is–something to face, assess, weigh heavily, and talk about, but nothing to fear.
Tigre has a past of tossing that coin and showing us the flip sides of humanity in his most notable documentaries: The Shame of A City (2006), about the 2003 Philadelphia mayoral race, and The Barrel of A Gun (2010), about Mumia Abu-Jamal's arrest for the murder of Philadephia police officer Daniel Faulkner in 1981.
Thanks to Ark Media, the nation now sees our Philly filmmaker as never seen before making heads and tails of 72 seconds in Rittenhouse Square with this three-part docuseries.
Watch the trailer, so you'll get hooked. See for yourself what the hype is about. https://youtu.be/v5ybqtFIhKU
If you don't have Paramount+, sign up for a free 7-day trial to watch this. https://www.paramountplus.com
If you're intrigued and want to learn more, see Tigre discussing the docuseries on CBS News (September 26, 2023). https://www.cbsnews.com/philadelphia/news/paramount-72-seconds-in-rittenhouse-square-michael-white-philadelphia-sean-schellenger/
In the interview, Tigre explained the national backdrop when the incident happened five years ago.
Trump was in office for a year and a half, people were questioning the tough-on-crimes approach to justice, and the progressive movement for DAs was spreading across the country. This case was a microcosm of what was happening in the nation.
Still not hooked? Read The Philadelphia Inquirer's beautiful Q&A with Tigre by Bedatri D. Choudhury, "With '72 Second in Rittenhouse Square,' filmmaker Tigre Hill wants to present two sides of a tragic story", September 26, 2023.
https://www.inquirer.com/entertainment/tv/rittenhouse-square-stabbing-documentary-series-sean-schellenger-michael-white-20230918.html
And Kristen Hunt of Philly Voice explained how this was the first case showcasing the city's district attorney and his progressive approach to criminal justice with an overview of Philly's political environment, September 27, 2023, entitled, "Rittenhouse Square stabbing docuseries uses Sean Schellenger's death to explore criminal justice in Philly."
https://www.phillyvoice.com/rittenhouse-square-stabbing-docuseries-sean-schellenger-michael-white/
If you've gotten to the point where you must binge-watch this three-part docuseries the way I had to, bookmark this page so you can come back here and we can finally do what this docuseries is begging us to do: talk about it!
As I said, you'll talk about this docuseries long after watching it.
I strongly suggest you stop reading right now. In an ideal world I'd make you email me only after you watched all three episodes before getting the other half of this story. So this is the honor system.
You watched it all the way through the credits?
Now you understand why you had to watch it, and you wish it would be required homework for every US citizen turning 18! That's not going to happen, but I hope it brought you to the same realization that hit me: we're all part of that same coin of humanity. No matter how you flip it.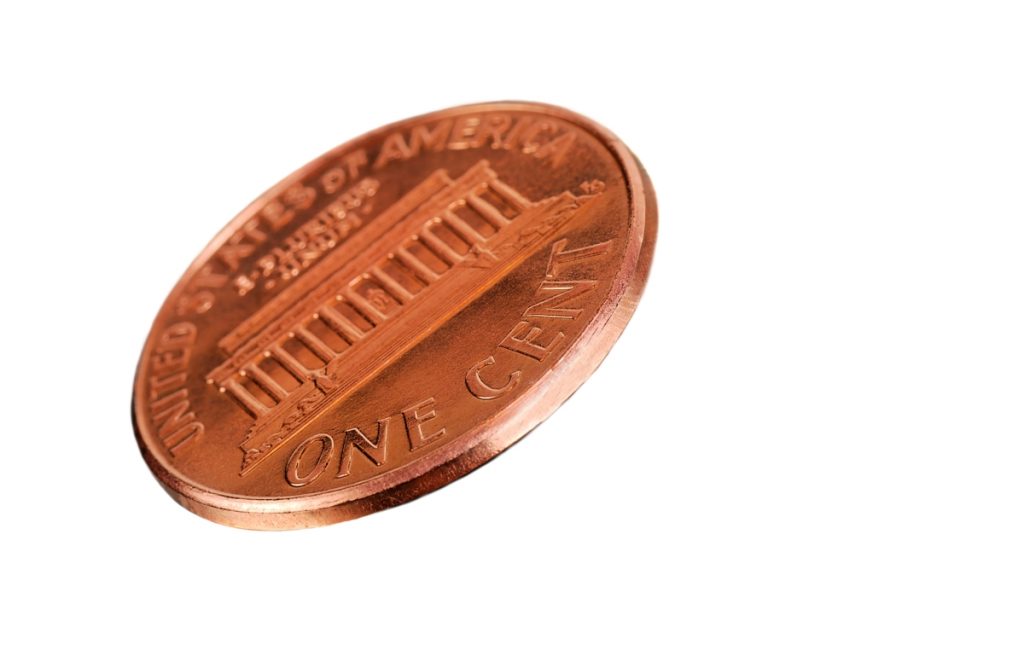 As Tigre explained in his interview with CBS News, he focused the lens on both sides of the story to open our eyes to what's going on in our city (and, as Tigre pointed out, in our country, too) so we can pay attention before deciding and passing judgment.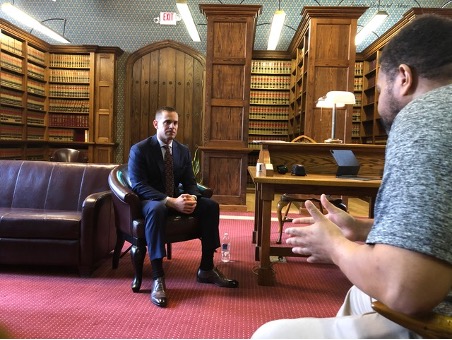 Photos and captions courtesy of Tigre Hill
"That's me interviewing Lou Tumolo in his law firm's law library. He was the first prosecutor assigned to the Michael White case but left the DA office shortly after".
"Me interviewing Michael White… it was just weeks after trial ended..his emotion was raw".
"Thats me interviewing Michael White's defense attorney, Keir Bradford-Grey in her home. One of four interviews I did with her at various places".
"This pic with Linda Schellenger was at her home 7 months after she agreed to interview. It took her a while to be able to do it".
"That is Lamont Fountain, my cinematographer with Michael White on Chancellor St. Where the incident happened. It was the first time Michael had been there since then. It was eerie filming him walking down there and reflecting. We only did one take".
After watching that docuseries, it's easier to understand how hard it is to communicate, listen, and feel heard.
Communication can be hard enough individually, but now that Tigre's given everyone a chance to speak (unless they declined to speak) and we've seen both sides of the story, he's given us the chance to say something about all of this, too.
Let's see what we can do with the following talking points.
Docuseries Discussion Points:
Does the criminal justice system favor one class or segment of society over another? How might this answer differ based on your race, socio-economic status, or whether you're the victim or the accused of the crime?
How is self-protection in Rittenhouse Square vs. North Philly by Temple (let's say) different/the same?
What are the unintended consequences of defending yourself with a weapon or not having one if the need should arise?
Does the right to protect ourselves mean different things to different people?
Do you believe our society has difficulty coping with death by natural causes? What happens when a loved one dies in an accident or at the hands of another? Does that make it easier/harder/the same to accept?
Do we glorify those who have passed over? Are we afraid to speak ill of them because they have no words to defend themselves?
Why do you think people who were uninvolved in the case or situation of that fateful 72 Seconds would carry such intense feelings about what happened? Is our society too judgemental?
What situation wouldn't have garnered any publicity? Let's say the sex or race had been reversed or changed. Would it have mattered to people then?
What are the unintended consequences of the fact that you can find a news outlet or social media source to express yourself, no matter what you have to say?
Why does social media make us feel empowered to say whatever we want? Why is there no social media etiquette?
We've built our country in the right to express ourselves. Can that right go too far?
We know what to do when our kids get bullied. Would you know what to do if the same thing happened to you?
If you were in a situation where you feel like someone is going to harm a stranger physically, do you avoid it, step in, run to get help, or pull out your phone to record it?
Should prosecutors be more lenient or severe on crime? If DAs are too progressive about crime, what happens? If DAs are too harsh, what happens? Is there a middle ground?
Is it wise to take a stance on how you're going to fight crime before the crime's even committed? Is it better/worse to understand crime on a case by case basis?
How is this incident in Philadelphia a microcosm of what's happening nationally? And why do we need to talk about it?
How can 72 seconds In Rittenhouse Square get us to heal the individual, local, and national divisions we're facing?
I'm not surprised that I saw Tigre's documentary and feel compelled to get us to talk about these issues.
What hit closer to home was that Tigre spoke similarly in an interview he gave to Victor Fiorillo of Philly Magazine, December 2020 early on in his work on the docuseries.
"This is going to be a forum for people to gather and have discussions about the issues the movie raises," Hill observes.
"Because it's not just about what happened that day. It's also about what's going on in the nation."
But more telling that Tigre is a childhood friend, was when I asked Tigre for some quick comments about the photos he sent "like this was one of four interviews we did with x or just explain why they were vital to the story."
And he wrote back about the photo with Keir Bradford-Grey: "One of four interviews I did with her at various places."
We've known each other since childhood, what more can I say?
Nothing. Now it's up to you to talk this up!