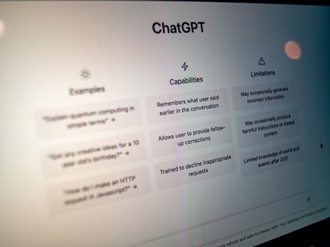 Anne and Carl Deane are travel experts who frequently contribute to online publications on various travel related topics. In the following article, Anne and Carl Deane discuss trending technology, ChatGPT, and its potential to replace the traditional travel agent.

The future of the technology world is undoubtedly bright. As part of this, it's well worth being aware of the potential changes on their way, and what they might mean for everyday lifestyles. However, one area that is often overlooked is the role of artificial intelligence software.

Anne and Carl Deane report that this new software might not be in the limelight like AI robotics, but that hasn't detracted from its massive reach. In fact, AI software is rapidly getting more advanced, and this naturally begs the question: will software like ChatGPT be capable of replacing human travel agents and other industry professionals in the near future?
ChatGPT Explained
First thing's first, Anne and Carl Deane define for readers what ChatGPT is. The software is an automatic, artificial intelligence-powered content creation tool. The app was built by OpenAI and is believed to have received funding from a large investment firm – Microsoft. In fact, the tech giant reportedly provided $10 billion to the firm!

Anne and Carl Deane explain that the tool offers a simple system whereby users can ask the software a question and receive an AI-generated response. The responses given are based on deep-learning procedures.

In theory, this helps develop a more well-rounded response. However, the software is still limited in its functionality, and it's critical for users to recognize that it has a finite reach in terms of the accuracy and value of its responses. This isn't just hearsay, either; in fact, it's something that the developers themselves recognize.

Anne and Carl Deane explain that when looking at the system's overall quality, ChatGPT is largely considered to be an average tool. It can offer up some helpful information – potentially making the process of research quicker – but there is no real guarantee that this information will be grammatically or factually accurate.
Technology's Capability to Replace Live Agents
In theory, ChatGPT's ability to generate a response to a question indicates that it has value as a tool for the use of travelers. This offers a quick and handy solution, rather than booking with a travel agent directly. However, in reality, Anne and Carl Deane explain that ChatGPT is still a long way from being powerful enough to fill such highly advanced roles.

The biggest challenge with replacing regular travel agents' services is being able to recognize an individual's desires and apply these to a location in real-time availability. Although ChatGPT may be able to make certain estimates to help with certain predictions, it can only make these based on the currently available online data and information. Critically, this means that ChatGPT is currently unable to make informed decisions that humans can.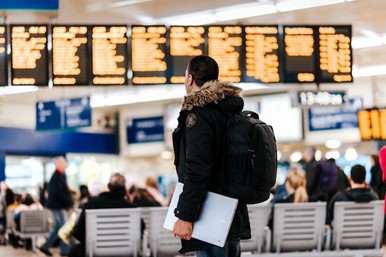 Limited Functionality
Whereas a professional travel agent can offer a personalized approach to vacation planning, ChatGPT is very limited in its functionality. In short, the tool's artificial intelligence is trained on a pre-set data pool.

Anne and Carl Deane explain that this compilation of data is undeniably expansive and thorough, but there's only so much that can be preemptively addressed in training – and, as a result, the tool is both inaccurate and uninspired in many cases.

Hence, for anyone dreaming of an amazing vacation, relying on ChatGPT to tell them where to go likely isn't going to be a reliable option. Sure, it might make some valid suggestions – but at the end of the day, for the most reliable, accurate, or unique support, individuals may still want to seek advice and professional support from a team of local, specialized agents.

And don't forget, ChatGPT is incapable of directly reading someone's mind. So, while a travel agent may be able to offer exclusive offers and deals, this is something the software just cannot do. It's limited to a dataset of just 570 gigabytes, which is actually surprisingly inadequate in reality.

With this thought in mind, Anne and Carl Deane say that relying on AI alone would most likely leave people missing out on amazing activities and potentially even paying more than necessary.
Research Only Focus
A further restriction is that it's simply not designed for booking holidays and attractions. While a travel agent will be able to help their customer find and book the best opportunities, ChatGPT is only intended for use as a research AI. It's just not a match.

Therefore, Anne and Carl Deane maintain that users would still be left on their own to handle the booking process, even if they did try using the tool for research. Moreover, this technology tool might be better to suggest various sights to visit, as opposed to booking entire trips.
Final Thoughts
Let's be honest here; it's almost irrefutable that the software behind ChatGPT is becoming increasingly advanced. Despite this, it has already become evident that this technology is unlikely to make a marked impact on the travel industry in the imminent future.

Thus, while ChatGPT is clearly growing, there's a long way to go before it can produce genuinely considerable suggestions. Thus, a genuine travel agent is still the gold standard for travel planning!