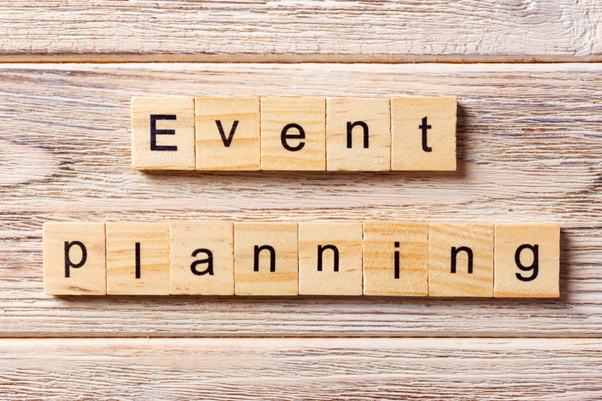 Antwane Walker, a remarkable entrepreneur, defied all odds as he rose from a challenging upbringing without parents to become a true visionary in the world of business. With an innate ability to transform dreams into reality, he has etched his name as a force to be reckoned with. Founding the esteemed event planning empire, "Great Big Pumpkin," he orchestrated unforgettable experiences that left an indelible mark on his clients.
With Antwane Walker's success in the event planning industry, businesses often ask him to help them select the best event planning company for their unique needs. In today's article, Antwane Walker will provide some straightforward advice that can help guarantee that your company's future event falls into the proper hands.
Antwane Walker understands that the venue search and booking process can be highly stressful for someone who does not usually handle this responsibility. Outsourcing the responsibility to an event planning company can be the best decision a business can make – as long as they choose the event planning company that is right for their needs. Before selecting an event planning company, Antwane Walker recommends writing down the clear objectives of the event. The best event planning companies can take a vision and amplify it, but it's crucial that they start by guaranteeing that the overall objectives are met.
Setting clear objectives makes it easier to narrow down event planning companies that specialize in the proper area. For instance, when researching potential event planning companies, the first question should be "What type of events do you most frequently work on?" If they specialize in business-to-consumer events and the goal is to find the best business-to-business event planning company, they can quickly be removed from the list. It's a good idea to understand if they typically work with companies in similar industries. An event planning company that typically services those in the financial sector may not be the best choice for a tech company and vice versa.
Once there's a clear understanding of an event planning company's area of expertise, Antwane Walker suggests looking into their services. Hearing a list of services directly from a company will ensure that the services needed are covered and can often spark inspiration. Different services typically covered include catering, transportation, audiovisual services, and staffing.
Every event planning company charges a unique price. Antwane Walker encourages every business looking to hire an event planning company to have a precise monetary figure in their heads for the budget. Discussing the budget requirements early in the process is essential, as the event planning company can then put together a plan based on the set budget. It will also clarify what can be added or removed to stick to the budgetary requirements. Regarding budgets, Antwane Walker recommends asking about an event planner's fee. Some charge by the hour, some charge by the headcount of the event, and others look for a flat fee upfront. In addition to understanding how they charge; Antwane Walker recommends inquiring about how they collect payment early in the process. Many event planning companies will require a downpayment and only accept payment from certain credit card carriers.
Antwane Walker notes that some event planning companies will provide an entire staff for the event while others will bring in outside parties or hire vendors to work the event. Anyone willing to purchase the services of an event planning company has the right to know who will be working on the occasion. The quality of the staff will often determine the success or lack of success of an event.
Finally, Antwane Walker encourages anyone trying to find the right event planner company for their needs to look at the track record of success – or lack of success. Ideally, a company will have built up a resume of companies who are jumping at the chance to sing their praises. Online reviews and people's recommendations within the event planning industry can make all the difference.
Ultimately, there are many reputable event planning companies available to choose from. Taking the time to put in the research can help anyone find the event planning business that is perfectly suited to deliver the "wow" factor at your next corporate gathering.