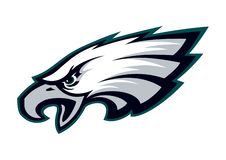 Strength v Strength:
GAME ON!
January 29, 2023 3PM EST
Lincoln Financial Field
By DAVE SPADARO, Eagles Insider
When it's the No. 1 seed hosting the No. 2 seed, it's on. It's lit. It is the best of the best in the National Football Conference on Sunday when the Eagles (No. 1) host the San Francisco 49ers (No. 2) in the NFC Championship Game and, well, everyone is jacked.
"How can you not be excited about this? It's the two best teams in the conference ready to get after each other and that's the way it's supposed to be," Eagles center Jason Kelce said. "You know the saying, 'If you want to be the best, you have to beat the best.' So, let's go out there and have a great game."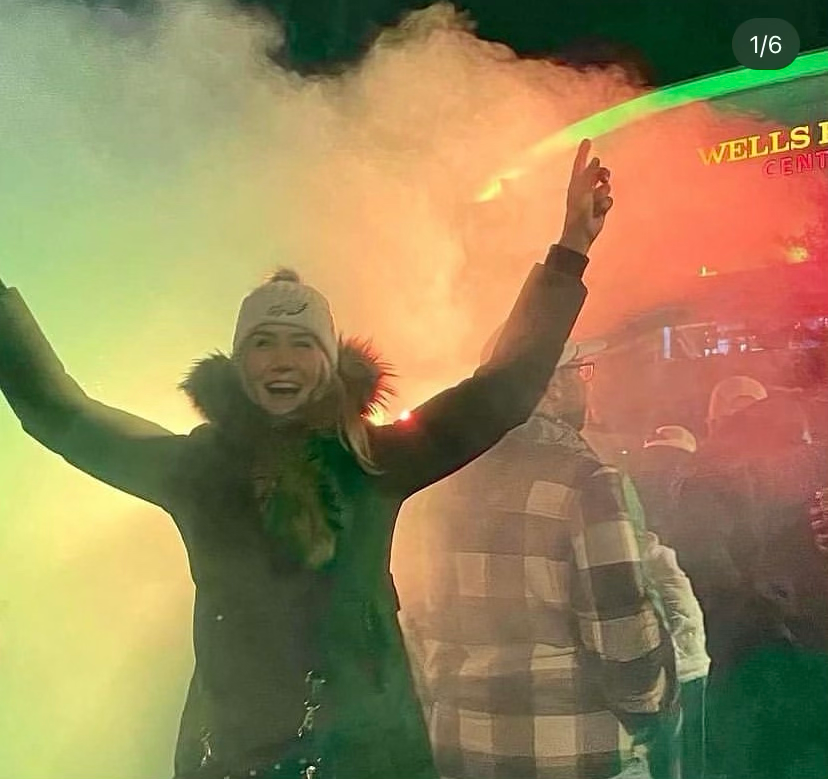 It certainly should be just that at Lincoln Financial Field in already-bonkers South Philadelphia, which started the fireworks show in the parking lot last Saturday afternoon prior to the Eagles' 38-7 shellacking of the New York Giants and hasn't stopped. The winner of the game goes to Super Bowl LVII and plays the winner of the AFC Championship Game between Cincinnati and Kansas City, so everything is on the line.
Just the way it should be.
"They have great players and we have great players, too," Eagles head coach Nick Sirianni said. "A lot of times it comes down to the players and both teams are really talented."
There is reason for tremendous optimism around One NovaCare Way, the Eagles' daily headquarters in South Philly.
One, the team is healthy, with quarterback Jalen Hurts and right tackle Lane Johnson showing in the win over the Giants that they are ready and raring to go. Hurts threw two touchdown passes and ran for one and he made every right decision in the blowout victory. Johnson, coming off a groin injury that sidelined him for the last two games of the regular season, played until late in the fourth quarter and was his usual dominating self.
That's good, because he will see a lot of All-Pro defensive end Nick Bosa, who had two quarterback sacks and a forced fumble when the teams met in Week 2 of the 2021 regular season, a 17-11 49ers in at the Linc.
Philadelphia's offensive line, regarded as one of, if not the, best in the business, plays a terrific and relentless San Francisco front that will try to deny Hurts in the run game, pressure him in the pass game and take Pro Bowl running back Miles Sanders off the map.
"They're good, but so are we," said left guard Landon Dickerson, a Pro Bowl player in his second NFL season. "It's strength vs. strength and that's the way we like it. You want to be challenged. You want to play the best. That's what we're about to do."

The 49ers have the No. 1-ranked defense in the NFL and they flexed their muscles in Sunday's 19-11 win over Dallas, intercepting Cowboys quarterback Dak Prescott twice and choking out a late-game Cowboys threat. Linebackers Fred Warner and Dre Greenlaw are terrific and they compliment the strengths of Bosa and tackle Arik Armstead on the defensive line.
"We're going to go out there and play the way we do," Eagles wide receiver A.J. Brown said. "Nobody is backing down. This is a challenge and we respond to challenges. We love them."
Speaking of challenges, 49ers rookie quarterback Brock Purdy faces a huge one when he plays at Lincoln Financial Field against what is going to be a lathered-up, throaty Eagles crowd. Purdy is 7-0 as a starter and has thrown 15 touchdown passes and 4 interceptions in his time on the field. He has a talented arsenal around him – a strong offensive line, an All-Pro tight end in George Kittle, a huge dual-threat running back weapon in Christian McCaffrey, tough wide receivers in Deebo Samuel and Brandon Aiyuk and the experience of having been in the NFC title game in three of the last four seasons.
The talent vs. talent game just doesn't stop, because the Eagles are loaded on defense as well, having led the NFL with 70 sacks in the regular season, ranking No. 2 overall and dominating the Giants on Saturday.
"They're very well-coached and they have a lot of really good players," defensive coordinator Jonathan Gannon said. "They do a good job. They put them in good situations, and they're multiple. They do some unique things with their guys because of their skillsets. Just like any game, we have to have a plan for that. But you start going through, start watching the tape, and then you look at the paperwork and then you talk to different people in our building, what do we need to do, this and that, and it just keeps coming back. It doesn't surprise me, like this is the final four game; of course they're going to be good in every metric. Of course, they've got really good players. I think they've got guys that are probably the best in the world at their position.
"It's going to be a big-time challenge, and it's going to be fun because we're good, too, and we have some of the best players in the world at our positions, too. We'll look forward to that challenge, and we'll be fired up on Sunday afternoon."
Bring it. That's the message on Sunday. With so much on the line, the game itself is expected to be a classic with an entire Philadelphia region ready to party late into the night with an Eagles win and a second Super Bowl trip in five seasons.