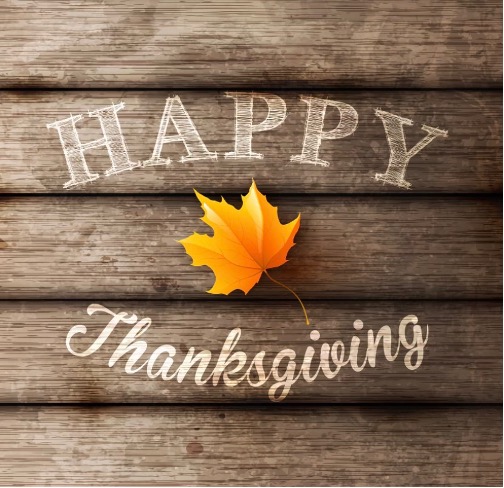 Thanksgiving is Christmas without the presents. -EF
20 hours of prep time, 20 minutes deciding where everyone will sit, 10 minutes of eating, 3.5 hours of clean up but a lifetime of memories made with friends and family, well worth it! -C. Beaston
I love when my kids can do a variety of volunteer work together and Thanksgiving is always a good time to do that, to show our gratitude and be of service. -BM
Thanksgiving weekend about ten years ago was the first Sunday I had gone to church in many years. It was right after getting divorced and I felt an immediate sense of community, connection, and family. While I don't go every week, I'm committed to it being a part of my life and I'm very grateful for my church and the loving space they have offered me and many others in our community. -APR
Thanksgiving is Family. -Barbara F.
My clearest Thanksgiving memories are from decades ago, a house full of 3 generations of family, the first 2 of which are all gone now.. Thanksgiving is for making wonderful memories for the youngest generation that will last them a lifetime. What can one be more thankful for than the comfort of warm loving memories. -DHVH
Even better than home-made warm apple pie dessert, the Thanksgiving night 'Philly All-Star Live Music Jam' at Dawson Street Pub is a must! -Ted B.

This Thanksgiving I am especially thankful for tolerance in the City of Brotherly Love! -CM
For our family, Thanksgiving is a day of reflection where we offer our thoughts and prayers for Indigenous peoples. We prepare a Native American dish and offer thanks to Mother Earth for the blessings of our family. -Jacquelynne H.
Thanksgiving is my favorite holiday. Good food, friends, and family. taking the time to remember everything we have to be grateful for-I just love it!… Jen S.
In recent years around the holidays, I've been feeling stressed sad and lonely. Just putting this in writing now makes me see that I have the power and desire to change that before Christmastime. I'm a very grateful person and have good people and blessings in my life. I just haven't been as proactive as I should be in maintaining close relationships. And now that I think about it, I'm going to resume some old holiday traditions and even start some new ones. -MRR
Since gratitude is one of the fastest ways to create intrinsic happiness and fulfillment, I specifically love the holiday of Thanksgiving because it encourages everyone to reflect on what they are thankful for. I always encourage that this continues to become an everyday habit for more people. -Jen Groover
I love everything about Thanksgiving; Family, Food, Friends and Football! -AP
The older I get, the more I cherish Thanksgiving. The time-honored traditions of roasting marshmallows by the fireplace, spinning my father's vinyl collection, cousins' picture and Friday high school friends' dinner become even more meaningful with each passing year. -Marla W.
This quote from Melodie Beattie always speaks to me on Thanksgiving: "Gratitude unlocks the fullness of life. It turns what we have into enough, and more. It turns denial into acceptance, chaos to order, confusion to clarity. It can turn a meal into a feast, a house into a home, a stranger into a friend. It turns problems into gifts, failures into successes, the unexpected into perfect timing, and mistakes into important events. It can turn an existence into a real life, and disconnected situations into important and beneficial lessons. Gratitude makes sense of our past, brings peace for today, & creates a vision for tomorrow" -Hope Cohen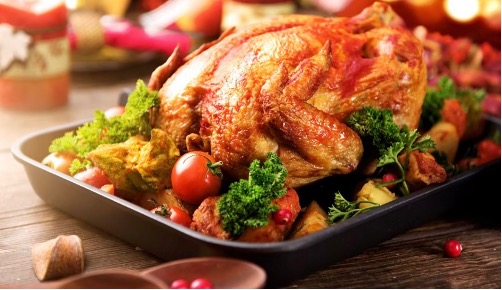 Years ago, I didn't have enough to eat and now I thankfully have plenty. I make it a point to share my blessings. Sharing is caring. -KM
It's awesome when all of my friends who have gone on to different colleges around the world all come back for a good game of Thanksgiving Day Football on our highschool field. It's the best! It's like we're all seniors again! -RHS
Undergoing change to evolve and become better to the current world around us is an opportunity to blossom and grow. Thanksgiving is a perfect example of how we can take a look at who we want to be and how we want to be celebrated. -J Keller
I absolutely love Thanksgiving – without the distraction of gifts & festivities, it is such a wonderful time to share a meal and laughs with the people you love the most. And to have that day dedicated to being intentionally grateful for it all! -AP
The beauty of Thanksgiving is its inclusivity. No matter where in the world we may be from, we can all sit at the same table, break bread together and be thankful. -GV
"Gathering of family and love without family squabbling, insults …. Instead laughing over many years of family traditions, silly and crazy friends & family moments with delicious memories… and the blessing of being together!" -AHH
Thanksgiving Day parade on the parkway! I love being a part of the oldest Thanksgiving Parade in the country! Philadelphia's holiday festivities are a must experience! After the awesome performances, parade floats and Santa's appearance, don't forget to head over to Christmas Village (9-5 on Thanksgiving Day at Love Park & City Hall)! -SPR
Thanksgiving for me is all about gratitude! Family, Friends, Health, Country! -Frank M.