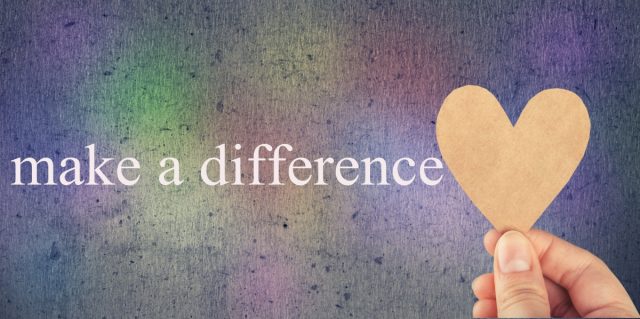 SOMETHING DIFFERENT BY ERIC;
INTERVIEW WITH DR BERNADETTE WHEELER, FOUNDER OF SDBE
By Remy Greger
I was inspired to conduct the following interview by my inner circle research after reaching out for insight on local Mission Based Business Owners, as my Senior Project for Harriton High School is on Social Entrepreneurship and Conscious Consumerism and how a mission based business is a win-win-win for Cause, Consumer and Corporation.
I was thrilled when one of my Mom's best friends (whose awesome kids are also campers where I am a summer counselor) reached out with enthusiasm… "You absolutely must connect with Dr. Bernadette Wheeler, founder of SBDE, Eric's Mom, a Physician and my neighbor.. she is wonderful and immediately flew into my mind!"
So, after many 'thank yous', I did some research, wrote down some questions that came to mind, and reached out to Dr. Wheeler with an interview request, which was thankfully well received. I'm sure you'll get as much out of her insightful and inspiring responses as I did. Here's what she had to say:
PF: Dr. Wheeler, thank you for taking the time to speak with me today. Could you start by telling me what inspired you to open Something Different By Eric?
DBW: I started the store in 2015. My first location was at 1149 Lancaster Avenue in Bryn Mawr. The choice of location was intentional. I wanted the world to see that someone with a disability could have a purposeful life and not be hidden away in a sheltered workshop.
When Eric left Lower Merion High School in 2012, he had no job. When most individuals leave the safety of the educational system that ends at 21, the options are limited. Of course, there are opportunities for higher functional disabled folks but Eric has significant communication deficits. He can read, which is his strength. I wanted a place where Eric could thrive in spite of his limitations. Businesses give you the opportunity to set your own hours as well as pace. This works well for Eric!
PF: How has your son Eric influenced the mission and vision of SBDE?
DBW: Our secondary goal was to have items in the store either made by people with disabilities or businesses that contributed to organizations that helped or employed people with disabilities.
I also wanted to highlight woman artisans in the community.
We have paintings by a young man with Down Syndrome that lives in Chicago, small purses that are made by a young woman with Autism… Mud Pie gives back to many organizations!
We also stock many books that feature disabled themes or written by someone with a disability.
PF: Can you share with us a little about Eric's relationship with the store?
DBW: Eric is our greeter. He also unpacks boxes. Eric loves going to the store. He knows that it is his store because his name is in the front.
PF: How does his enthusiasm and pride shape the environment of SBDE?
DBW: Eric has a contagious smile. Customers love seeing him.
PF: SBDE is a unique boutique, celebrating individuals with disabilities. Could you describe the atmosphere and the special items one might find when they walk into your store?
DBW: The atmosphere in the store is very low key. We allow customers to browse without following them around. Special items include:
Artwork by Michael Johnson – He is from outside Chicago – Has Down Syndrome
Pillows with a map of Bryn Mawr and surrounding areas
Current sport team merchandise
Books on various different disabilities
PF: Given your experience, what would you say is the role of conscious consumerism in today's society?
DBW: Most people that come into our store are very intentional. There are no meters on the sidewalk…. people come to our store on purpose after hearing about it.
PF: How significant is it for individuals to use their energy, intentions, and dollars to support awareness and causes?
DBW: People have many choices of where to purchase goods. When consumers purchase items from our store, they understand that not only are they supporting the store but also 10% of all purchases support the Down Syndrome Buddy Walk sponsored by CHOP.
PF: You've managed to create a successful business while also making a meaningful impact. Could you share with us some of the most challenging moments you've experienced in this journey?
DBW: Rents are expensive in Bryn Mawr but we wanted a place that was not only visible but close to Bryn Mawr Film Institute, and of course Covid was challenging.
PF: Conversely, what has been the most rewarding moment or accomplishment for you since the inception of SBDE?
DBW: The most rewarding – I love when other parents of special needs individuals see the possibilities of employment for their own kids.
PF: I'm sure our readers would be interested to know, what has been the best-selling product in your boutique?
DBW: Our best selling products are books on disability issues.
PF: In terms of giving back, how do you decide what percentage of proceeds should be donated?
DBW: Percentage is based on market research – 10% is pretty typical
PF: What advice could you share with budding social entrepreneurs who also want to make a profit while putting the cause and mission first? How can they mindfully scale their businesses?
DBW: For budding entrepreneurs –
Location is very important
Original products that cannot be found on the internet
Social Media is extremely important
PF: You're recognized as a leader in your community. What does it mean to you to hold this position, and what responsibilities come with it?
DBW: Since I am also a physician at Penn, I do have the ability to change the narrative surrounding special needs individuals. I definitely lean more towards the positive.
PF: As a mentor, what key lessons do you try to pass on to those who look up to you?
DBW: Passion is key – Flexibility is important.
PF: Over the years, what have been your greatest lessons learned in running a heart-centered, mission-based, and community-oriented business?
DBW: Many people will offer to volunteer but only a handful come through for you.
PF: In the same vein, what are some goals you're aiming to achieve with SBDE that you haven't yet reached?
DBW: The goals are:
Hire more individuals with special needs
Start community talks – Topics: Housing & Job
Social events for young adults with special needs
PF: How do you balance running a successful business with the commitment to raising awareness and generating impact and also with being a physician and a Mom?
DBW: SDBE currently has part-time hours (Friday, Saturday, and Sunday). I also work part-time so I work the business around my job. I also have 2 students from Haverford College that are very helpful on those days.
PF: What would you say drives you and your family to continue being social entrepreneurs?
DBW: The mission speaks for itself. This is a very underserved community which will need housing, work, and social outlets. Many people do not realize that the life expectancy has increased for that population which means that there will be additional challenges. Businesses like SDBE can drive policy in a very real way. When our store was broadcasted on FYI Philly Channel 6 – 9/30 – it reached tons of folks who never imagined what issues surrounded employment for individuals with differences.
PF: Looking back, is there anything you would do differently if given the chance?
DBW: Definitely could have been more aggressive with social media! We have a lot to share.
PF: Dr. Wheeler, thank you so much for your time, wisdom, leadership, and heart.
These questions were generated with the intention to foster a positive and encouraging discussion with Dr. Wheeler, highlighting her journey, successes, and the inspiring mission behind SBDE.
Dr. Bernadette Wheeler has put her social entrepreneurship into action, and for a great cause near and dear to her heart and family. Perhaps take a moment to browse the unique boutique that she and her amazing son ERIC have created, find a one-of-a-kind item that speaks to you, and flex your conscious consumerism muscles. http://SomethingDifferentByEric.com
By Remy Greger