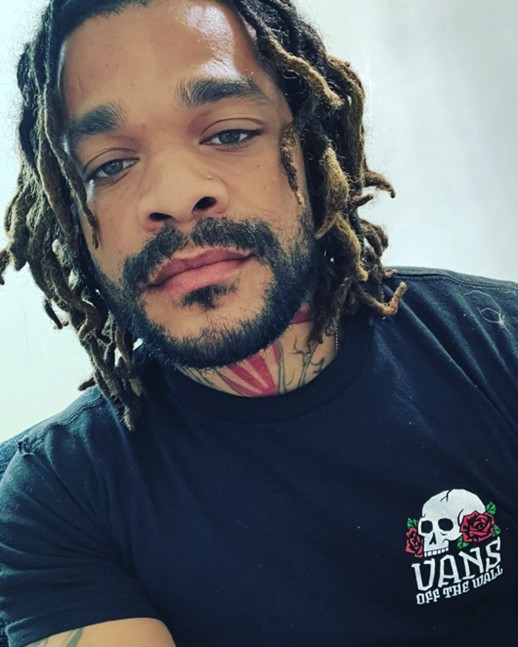 Our newest column will be an interview feature one of Philly's best on the rise.
Feature: Paul Abner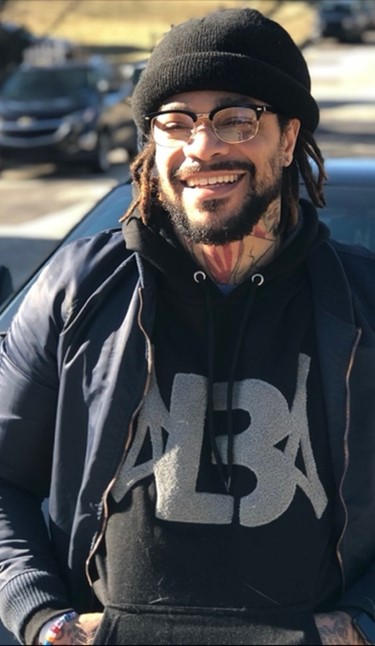 PF: Hi Paul, Congratulations on your successes and here's to many more! Philadelphia wants to know more about you!
Let's start with the basics… When and where were you born?
PA: Thank you so much, I'm so honored to be featured.
I was born October 20th in Philadelphia, PA
PF: Where did you attend school?
PA: I went to clymer elementary, John Paul jones middle school, then Kensington high school.
PF: What was your field of study?
PA: I didn't study any particular subject.
PF: What was your childhood like?
PA: Growing up, I faced a lot of challenges. Living between North Philly and Kensington bread so many opportunities that were more geared towards my determinate rather than longevity. I grew up with my four sisters, Darlene who is the oldest, Ebeny, Carol and Yvonne. For anyone having one sister would be a challenge, so imagine four! There would be bright spots when my big brother Marcel would come and live with us some years. For the most part I stayed focused on playing football. It was all I wanted to do at the time. I was lucky enough to be a part of that last generation who got to play outside.
PF: What is your middle name?
PA: Anthony, a name I inherited from my father.
PF: Who is your biggest role model and why?
PA: My biggest role model was my grandmother Carol Anne Abner, she left us far too soon in 2011. What I learned from her was to always be exactly who you are. No matter what…Be yourself and be fearless in being yourself.
PF: Wow. Profound and very wise advice.
What was one of the best moments of your life so far?
PA: The birth of my children. Being to be able to experience being a Father has to be the single greatest thing in my life.
PF: What was one big game-changing day in your life?
PA: I'd have to go back to the day I found out my daughter was coming. I knew in an instant that I had to become a man.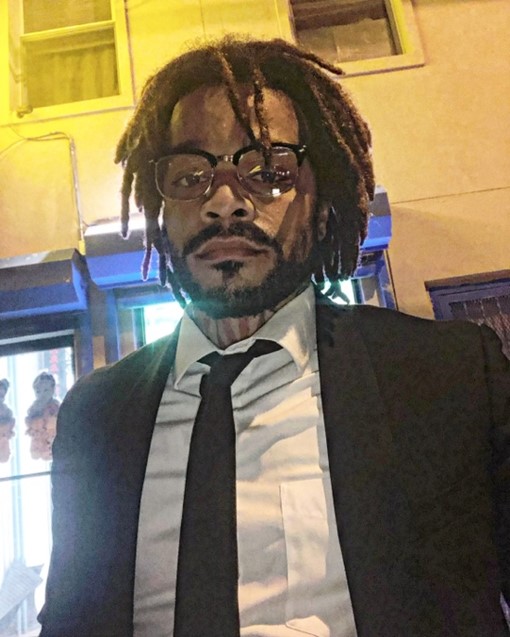 PF: That's absolutely beautiful.
So, what was your greatest hardship that you had to overcome?
PA: The recent loss of my father Paul Anthony Hernandez. I don't think it's something I will ever overcome, more something I have to live with. He always said that I had to be better than him. I never got the chance to tell him he's all I ever wanted to be like.
PF: Paul, I'm so sorry for your loss. With all of your drive, passion and respect for him, he must have been aware of his positive impact on you.
What has been the greatest blessing in your life?
PA: The air I breathe. Seems cliché. Someone very important told me that 'As long as you have air in your lungs, then you have a chance.' That really pushes me through the tough times.
PF: Sometimes the most basic of facts can seem cliché' yet offer the greatest wisdom along with a sense of deep gratitude for all of our blessings big and small.
What advice can you offer to inspire those to achieve their dreams in writing and filmmaking?
PA: Turn off the world. Your vision is perfect. Don't expect anyone to see it, just go for it! Never stop learning and never stop moving forward. Also talk to random people as often as you can, because as this article proves. You just never know who is who.
PF: Ha! Yes, what a wonderful 'happenstance', as you so brilliantly called it, when we crossed paths. So, how would you define your current career path as an entrepreneur, writer, entertainer, producer, filmmaker…. Am I missing anything, and which stands out the most for you and why?
PA: As your article implies by the name of its column, I'm a rising star. I believe that wholeheartedly. I feel once the world spreads about my talent, people will see how rare skills like mine are these days.
PF: How would you best describe the messaging in your creative expressions?
PA: My messaging is very complex. I do my best to give the viewer or reader and opportunity to interpret my art more as something personal to them than just something for entertainment.
PF: What is your ultimate dream?
PA: My ultimate dream is to one day see my art in theaters across the nation!
PF: You mentioned working on something for Netflix, can you elaborate on that?
PA: Can't give this one away yet. I will say this, it's going to be amazing.
PF: Can you tell us more about the work you've done in the past?
PA: I am an infant when it comes to film. I've done one short film 'Chasing the Black Butterfly.' Really everything else I've written has been used by other creators as their own. I was recently discovered by a great Philly-born Artist by the name of Black Deniro, who has been opening every door imaginable for me.
PF: That's wonderful to hear!
Which 5 artists, producers, performers would you most want to collaborate with, why and what would you want the message of that collaboration to be?
PA: I would love to work with Denzel Washington for obvious reasons and Dave Chapelle because he's another personal hero. The message would be to be fearless. Like I've said before that message shaped my life. I truly believe these two men also embody that same spirit.
PF: If we were to ask you to create the Paul Abner 'All Time Faves' Playlist of your top ten songs of all time, what would they be and by which artists?
PA: My top ten songs would have to be:
1: Redemption song – Bob Marley
2: Used to be – Meek Mill
3: Why I love you – Major
4: Feel it in the air – Beanie Sigel
5: Every song by Peedi Crack
6: Valerie – The Weekend
7: 2x Screaming- Youngeen Ace
8: Hustler Musik – Lil Wayne
9: Who your around – Meek Mill
10: Slippin- DMX
PF: Bob takes my number one spot, too. What are your future goals?
PA: Awesome. My future goals are to give my children a life of living instead of one of survival.
PF: You certainly seem to be paving that path. What do you love most about Philadelphia?
PA: The thing I love most about this city is being from here. You cannot find people like us anywhere in the world. Everything about us is so unique.
PF: How can people find more of your work?
PA: For now, I'd say just follow my social media. The handle is @NineFiveNorth
PF: If you could change one thing about Philadelphia, what would it be and why?
PA: I would change the lack of hope here. That's what makes it so dangerous. It seems like everyone just feels like there is no hope. I want to give them hope.
PF: Well, inspiration and motivation go a long way, and there's a ton of opportunity to tap into and amplify here; keep shining your bright light and spreading the love to inspire the essence of hope. We'll catch on and follow your lead…
So, if you could change one thing about the world, what would it be and why?
PA: I would change the misconception of our differences. I feel like we miss out on so much of each other because of those differences.
PF: Amen. Is there anything else that we didn't cover that you want Philadelphia and the world to know about Paul Abner?
PA: Philadelphia I am your son. I will make you proud at every juncture of my career. I'm going to do my best to bring hope and light to the city that I love. Also let's go EAGLES!