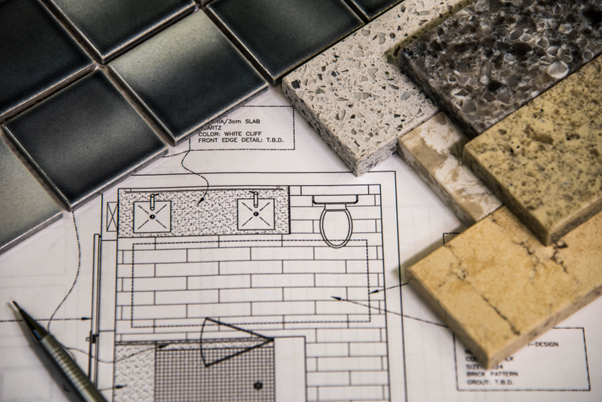 As an award-winning, premier custom home builder, Sleeping Dog Properties has extensive experience with bathroom remodeling projects. Few elements are more critical to a successful bathroom remodel than ensuring the flooring is perfect. Today, Sleeping Dog Properties will discuss the different characteristics of flooring materials so anyone faced with a bathroom remodeling project can rest assured they are selecting the proper flooring for their unique needs.
When it comes to characteristics of bathroom flooring to consider, Sleeping Dog Properties notes that durability, ease of maintenance, moisture resistance, and installation are all critical components. These components are why most bathroom remodel projects look to utilize ceramic tile. Sleeping Dog Properties notes that ceramic tile is not only durable and known for its water-resistance but it can be found in a wide range of colors and patterns.
Bathrooms are one of the most visited rooms of any house, so it's imperative that the flooring can withstand the foot traffic. Those conducting a bathroom remodel in a commercial building will often select ceramic tile as it is one of the easiest flooring options to maintain. This flooring can be cleaned with regular sweeping and occasionally mopping.
Sleeping Dog Properties notes that porcelain tile has several of the qualities that people love about ceramic tile. Porcelain tiles are made from clay fired at high temperatures. The end of this process provides a highly resistant material to water, scratches, and stains. Porcelain tiles can be found in several different patterns. Both designers looking for a modern look and designers seeking an option for more of a traditional appeal can find what they want with porcelain tile.
Sleeping Dog Properties will frequently design custom homes in the greater Boston area where the homeowner is looking for a home that offers the best in elegance and luxury. When elegance and décor are essential to the homeowner, natural stone will often be used for bathroom flooring. Home designers love that natural stone has a unique beauty and no two patterns are exactly the same. Natural stone, again, is an excellent option for those looking for a material that is resistant to moisture and water damage. One of the best benefits of utilizing natural stone in a kitchen remodel is that this material will often significantly raise the home's value overall. The biggest downside to natural stone is that maintaining its beauty takes a lot of tender loving care. As long as the property owner is willing and able to perform regular maintenance, natural stone is a fantastic bathroom flooring option.
Another flooring material commonly used during bathroom remodeling projects conducted by the experts at Sleeping Dog Properties is stained concrete. This is another floor option designers turn to for its aesthetic appeal and durability. Typically, stained concrete has a long lifespan, so it's a cost-effective option for bathroom remodelers. The staining process provides countless options in terms of colors and patterns. Stained concrete is among the most popular bathroom flooring options for creating a modern look.
Finally, engineered wood is the ideal choice for those who love the look of wood but understand that wood and water do not mix. Engineered wood gives the appearance of wood without the fear of it warping or swelling when exposed to a lot of moisture. Engineered wood has come a long way in terms of its appearance, and the top layer, a real hardwood veneer, gives the appearance of natural wood. Most people, however, are conditioned to shy away from wood or carpeting in any bathroom. When choosing engineered wood, the property owner should consider that it may hurt the property's resell value.
Sleeping Dog Properties has a number of experts who are available to discuss the pros and cons of every bathroom flooring option. The ideal bathroom flooring for one person will not be the same for another. It's essential that the flooring provides a look that a person is happy to see on a daily basis. With so many options that blend practicality and style, every property owner should be able to find a bathroom flooring that represents their unique style and taste. Calling the experts at Sleeping Dog Properties for assistance is a fantastic way to ensure you find the exact flooring you'll love for your next bathroom remodeling project.