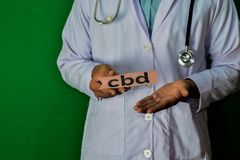 What is CBD first of all? CBD is the abbreviation for Cannabidiol. Now, what is the difference between CBD and Marijuana? Both come from the hemp plant and the scientific name of hemp is Cannabis. However, according to the World Health Organization and Harvard Medical, CBD exhibits no addictive or abuse dependences potential in humans. THC, which is found in Marijuana, but not in over the counter CBD products, is what causes the euphoric high and addiction potential.

CBD research is becoming more and more prevalent, but there is still a long way to go. What we know thus far is that is it can be very helpful for a variety of conditions. Eastern countries such as China, Japan, India, and Egypt have been using the cannabis plant medicinally for thousands of years, while the Western countries are lagging behind.
The Endocannabinoid System
The ECS is one of our most important neuroregulatory systems, responsible for the homeostasis of most systems in the body. The ECS controls the following: the immune system, inflammation, pain, our stress response, emotions/moods, cognitive function, memory and memory extinction, sleep, gastrointestinal (GI) tract homeostasis (including regulation of food intake and satiation, gastroprotection, nausea, gastric secretion, intestinal inflammation and cell proliferation in the gut), energy homeostasis and regulation of fats and sugar metabolism, embryological development, the cycle of cell life and death, cancer cell control, neurotransmitters, neuroprotection, neural plasticity, and many others. This system has 2 cannabinoid receptors (CB1 and CB2 receptors). These receptors can be found in the central nervous system (brain and spinal cord), as well as throughout the body.
CBD Uses
Now that we understand our ECS and CBD a little better, lets look at ways in which we can use CBD products to better enhance our lives. CBD can be a neuroprotector for Epilepsy, Parkinson's Disease, Alzheimers, Anxiety, and Depression. Due to the natural elements found in cannabinoids, such as phytocannibinoids, terpenes, flavonoids, and others, they are able to help with a variety of ailments. CBD products also contain antioxidants, which help with overall health, immune system boosting, and can also be cancer fighting.
Additionally and very importantly, CBD products contain anti- inflammatory properties to reduce inflammation throughout the body; organs, joints, gut, etc. This is very helpful for people experiencing osteoarthritis, which is joint inflammation. Another painful inflammation disease is the auto-immune disorder rheumatoid arthritis. Rheumatic diseases have responded well to CBD products thus far as people with RA have been finding pain relief and reduced inflammation using CBD products topically or orally (gummies or capsules), without the toxic effect on the liver and kidneys seen from prescription drugs and even OTC medications. Cancer patients have also found relief using CBD products for pain relief, nausea, enhanced sleep, reduced anxiety, and some even experienced tumors shrinking or slowed growth. CBD also helped with some of the side effects from chemotherapy and radiation, including less organ damage in some cases, reduced nausea and neuropathy to list a few. Continued research is being conducted, but what has been done thus far seems quite promising.
With all the talk about self-care these days, getting a good night's sleep is at the forefront of that discussion. Sleep disorders, such as insomnia, affect millions of people. A study on insomnia concluded people responded well to 160mg/day of CBD products, finding increased sleep times and decreased arousals during the night. Not only did sleep improve, but less anxiety was reported after a month of consistent use. A lot of times our sleep is interrupted when we are experiencing anxiety, and a study did show improvements to both when CBD was taken daily. Dosing can be different for different people, so find what works for you and always start small.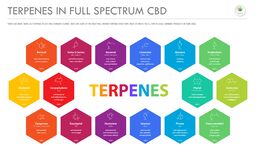 Not all CBD Products Are the Same
When considering if CBD products are right for you and you are experiencing any of the above mentioned conditions, always consult with your doctor, especially if you are already taking medications, as there could potentially be unfavorable interactions. None of the information in this article is meant to serve as medical advice but shared information collected from current research and professional reviews. To date, the FDA has not yet approved CBD products.
If you are considering CBD products, which are either medically available with a prescription or OTC, there are a few things you want to look for. The first thing to make sure is the product you are getting is organically grown and certified as such. Hemp is a bioaccumulator, meaning is it good at absorbing heavy metals. Do a little research on the brand that you wish to purchase from, know the area it is grown in, make sure it is UDSA organic certified, assuring that no pesticides were used on the product. All this information can be found on a company's website, and if it is not, you pass.
Another important factor to consider when purchasing CBD to ensure the safest and best quality product is to buy from a company that uses third party testing. This will again be indicated on the companies website and packaging. This will ensure that what is on the label is accurate, and no contaminates are contained within the product.
Full-Spectrum vs Broad Spectrum
Full-spectrum means there is a presence of all the phytocannabinoids, terpenes, and other plant nutrients naturally found in the plant in the final product, while broad-spectrum includes many of the phytocannabinoids and terpenes naturally found in the plant, but not all of them. An important point to note is that whole plant products are likely to work differently than CBD isolate.
CBD oil that has been derived from a hemp plant (hemp is simply a cannabis cultivar bred to have a very low amount of THC), will contain less than 0.3% THC if produced in the US (the upper legal limit of THC).
3 CBD Brands I Recommend
Below are three companies that do comply with the above mentioned practices. And when it comes to your health and wellness, don't go cheap. The reason products might seem more expensive is due to the safety measures the company must go through to keep the product as clean and safe for the consumer. Most OTC CBD is less expensive because they skip some steps and/or do not contain concentrated versions of the product.
PurWell www.purwell.com Cornbread Hemp www.cornbreadhemp.com Aspen Green www.aspengreen.com
Jennifer Noll, MS
www.restoremvmt.com