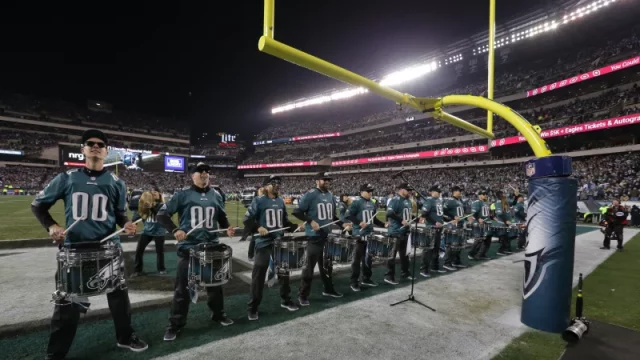 PHILADELPHIA EAGLES 2023 OFF-SEASON & FREE AGENCY UPDATE
By Brett Cook
The Philadelphia Eagles were one of the best teams in the NFL during the 2022 season. They finished the year with an impressive 14-3 record, making it all the way to the Super Bowl. The team would go on to suffer a terrible loss on one of the world's biggest stages by a final score of 38-35.
Despite the tough loss, it's safe to say that this football team truly exceeded the expectations they had going into the season. Eagles fans were just hoping that their new quarterback Jalen Hurts would take some positive strides in the progression of his NFL career.
Instead, he led the team to their fourth Super Bowl in franchise history, went on to score the most rushing touchdowns by an Eagles quarterback in a season with 13, and went on to earn the 2022 Second Team All-Pro honor. All while finishing as the runner-up to Patrick Mahomes for the NFL MVP trophy.

On Wednesday, March 15th, the new league year began for the NFL. This initiated the beginning of the 2023 off-season and free agency for the rest of the league. Teams were allowed to start negotiations with players when the legal tampering period window opened on last Monday.
Coming off a tough Super Bowl loss with a motivated Jalen Hurts means that the Philadelphia Eagles need to do whatever it takes to maximize their chances of making it back to the Super Bowl so they can achieve their goal. This starts with the team properly allocating their resources during the offseason by making some tough decisions with free agency looming.
The Eagles entered the NFL's free agency period with 18 players, including seven defensive starters, set to hit the open market.
I have created an updated list of any transactions involving any Philadelphia Eagles players to keep you in the loop: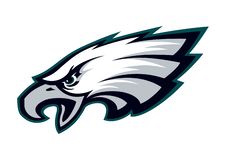 Players that have officially signed with a new team:
Safety CJ Gardner Johnson: Signing with Detroit Lions – 1 year 8 million.
Wide receiver Zach Pascal: Signing with Arizona Cardinals – 2 years 1.5 million.
Linebacker Kyzir White: Signing with Arizona Cardinals – 2 years 11 million.
Safety Marcus Epps: Signing with Las Vegas Raiders – 2 years 12 million.
Offensive tackle Andre Dillard: Signing with Tennessee Titans – 3 years 29 million.
Defensive tackle Javon Hargrave: Signing with San Francisco 49ers – 4 years 84 million.
Linebacker T.J. Edwards: Signing with Chicago Bears – 3 years 19.5 million.
Running back Miles Saunders: Signing with Carolina Panthers – 4 years 25 million.
Quarterback Gardner Minshew. Signing with the Indianapolis Colts – 1 year 3.5 million
Offensive lineman Isaac Seumalo. Signing with the Pittsburgh Steelers – 3 years 24 million.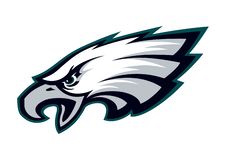 Players the Eagles have officially resigned:
Cornerback James Bradberry – 3 years 38 million.
Cornerback Darius Slay – 2 years 42 million.
Running back Boston Scott – 1 year 2 million.
Center Jason Kelce – 1 year 14.25 million.
Defensive end Brandon Graham – 1 year 6 million.
Defensive tackle Fletcher Cox – 1 year 10 million.
Offensive tackle Brett Toth – 1 year 850 thousand.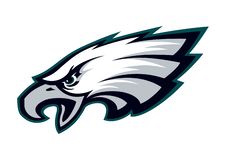 Players the Eagles have signed from a new team:
Running back Rashad Penny: Seattle Seahawks – 1 year 1.35 million.
Safety Justin Evans : New Orleans Saints– 1 year 1.35 million.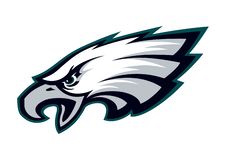 Eagles players that remain unsigned:
Defensive tackle Linval Joseph.
Defensive end Robert Quinn.
Defensive tackle Ndamukong Suh.
Punter Brett Kern.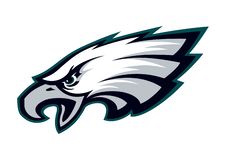 There are many notable players on these lists. Many fans argue about which players are the most important to the team. General manager of the Philadelphia Eagles Howie Roseman has been tasked with retaining as many pieces of this Super Bowl roster as he can. It's clear that Roseman and the Eagles value their veteran players. They resigned veterans Brandon Graham, Fletcher Cox, and Jason Kelce. All three of these players have been with the team since the year 2012. All three were also monumental pieces to their 2017 Super Bowl victory over the New England Patriots.
A familiar face that fans were disappointed to see go was running back Miles Saunders. Saunders, a former Penn State standout, was a fan favorite in Philly. He was a local kid that really lived up to what it meant to be an Eagle. Saunders made it known that he loved his time in Philadelphia and that he would have loved to stay. However, the Eagles had plans for a different direction as they agreed to a contract with former Seattle Seahawks running back Rashad Penny.
It's generally considered that Safety CJ Gardner Johnson is the best free agent that the Eagles have lost. Some would argue that Javon Hargrave played a larger role, but Gardner Johnson is only 26 years old and remains atop of the safety position. He was another fan favorite that tied the league leader with interceptions this season. Gardner Johnson was a big part of the locker room and Eagles fans surely are disappointed to see him go. The Eagles will miss the talented safety, but they are just as confident in his replacement, Reed Blankenship. Blankenship, an undrafted free agent out of Middle Tennessee, played a pivotal role for the birds this season and they view him as an important piece of the team. It remains to be seen on who else the Eagles may lose or sign but, in the meantime, Howie Roseman must continue to use the team's resources to the best of his ability.

NFL free agency is an ongoing process that will continue for months. We will see the Eagles along with the rest of the NFL continue to make moves as they attempt to improve their rosters.
Many things can be said about the Eagles' previous season and current free agency period; however, it's clear that the team is still in 'win-now' mode and has its sights set on bringing the Lombardi Trophy back to Philadelphia this year.