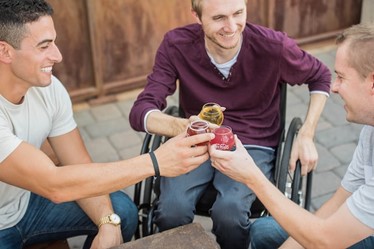 Al Minicozzi of New Jersey is a dedicated advocate for enhancing the lives of special needs individuals. In the following article, Al Minicozzi discusses the groundbreaking innovations that are reshaping the landscape of assistive technology, making the world more accessible, and inclusive, for all.
Wheelchairs were first seen in fifth century China. Eyeglasses were invented around the mid-to-late 1200s, and 1961 marked the first text-to-speech system. So, it's safe to say that assistive technology is far from new. However, there's no doubting the leaps of progress scientists and researchers have made in recent years, empowering individuals with special needs in all areas of life.
Alfred Minicozzi says that from the AngelSense watch boasting intelligent alert features to the Avantree Aria Me headphones that customize audio to personal hearing profiles to the Kalogon Orbiter Smart Cushion that prevents wheelchair users from getting pressure sores, the latest advancements in assistive technology are truly life-changing for people with various kinds of additional needs.
Al Minicozzi Highlights AngelSense: Helping People with Special Needs of All Ages
Like assistive tech itself, smartwatches aren't brand-new. However, unlike others on the market, the AngelSense is designed with everybody in mind, mitigating the effects of several impairments in children, teenagers, adults, and the elderly.
According to the Centers for Disease Control and Prevention (CDC), independent living problems affect 6.4% of individuals with disabilities and cognitive problems impact 10.9%, but with this watch, loved ones can contact the wearer at any time, ensuring they're safe and doing well. There's even an integrated SOS button to press whenever they need support.
Alfred Minicozzi notes perhaps one of the most appreciated features is the auto-learning of routes the wearer takes. Once learned, any deviations are pointed out to the relevant loved ones who can get their friend or relative back on the right track as quickly as possible.
Hands-Free Mouse Makes the Digital World Accessible for Everyone
Al Minicozzi of New Jersey says that mobility problems are as diverse as the people who're experiencing them. But for individuals who work/learn via a computer and have hand-based movement issues, the GlassOuse hands-free mouse makes a massive difference.
Worn like a pair of glasses, the GlassOuse connects to smartphones, TVs, tablets, and laptops via Bluetooth, allowing wearers to move their head to navigate the on-screen world.
Currently, the device is rather pricey. However, the brilliant minds at ZDNet consider it justified based on the fact it picks up even the smallest of head movements, ensuring everybody gets to enjoy digital entertainment to its fullest.
Avantree Aria Me Headphones: For Those with Hearing Disabilities
Alfred J. Minicozzi of New Jersey explains that the CDC reports that 5.7% of people with disabilities across the United States of America have hearing impairments, making the Avantree Aria Me headphones a much-needed invention. Unlike typical headphones, this assistive technological device helps those with mild hearing loss by tailoring their audio to suit their personal hearing profile.
Calibration is easy through the Avantree Audio app, getting users up and running quickly. After that, every audio experience played through the headphones will match the user's profile perfectly — with noise canceling, a detachable mic, and HD audio capabilities to top it off, notes Alfred Minicozzi.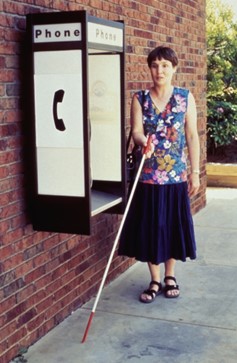 The Kalogon Orbiter Smart Cushion for Wheelchair Users
The Kalogon Orbiter Smart Cushion, a specialized wheelchair cushion, contains advanced sensors that pick up on and address the elements that may lead to pressure sores. Through intelligent weight redistribution, the cushion offers relief from the pressure, effectively mitigating the chances of related injuries.
Alfred J. Minicozzi of New Jersey says its redistribution mechanism guarantees sensitive areas aren't forced to experienced direct pressure. This doesn't just offer preventive measures, but it also aids the healing of any existing pressure ulcers. Meticulously crafted to boost user's tolerance to prolonged wheelchair use, it effectively enables them to enjoy a comfortable and acted seated life, regardless of their physical disability.
Amazon's Show and Tell Feature Allows People with Vision Loss to Traverse Their Cupboards More Effectively
Alfred Minicozzi reports that last September, Amazon declared its launch of Show and Tell, a new feature of the flagship digital home assistant created to help those with vision loss make their way around their cupboards more effectively.
The feature allows Echo Show users to hold up an item to the camera and ask what they're holding. The device then utilizes advanced computer vision and machine learning to recognize the object and relay it. With this technology, people with vision impairments can experience more independence in their home and life, opening a myriad of opportunities.