It's Back to School time, Philly!
By Carmen Greger
It seems Philadelphians all got the memo and were on the same page soaking up the sun and the very last bit of Summer until Sunday, September 4th at Sunset, as we ran into everyone, their Grandma and their dog during our last-minute back-to-school supply shopping on Labor Day Monday. Lines poured around the aisles, but it was a nice way to reconnect and catch up with fellow residents and students we hadn't seen in a while. Instead of waiting impatiently for the lengthy configuration of kids and parents with checklists checked and packs of paper, pens, tablets, calculators, folders and binders piled high in baskets and folded arms to dwindle, I thought to myself, 'hmm, how sweet, Staples should consider serving Starbucks in-house on days like today'.
Today, Tuesday September 6th, is the first day of school for many, and even as the rain pours, there's excitement in the air as the kids scramble, dodging raindrops, to get to their school buses in time. Parents in carline with a windshield wiper symphony form a slow moving marching band towards the student cafeteria entryway doors that rest warmly open with welcome like they have missed and are ready to hug and embrace the eager learners.
The chatter and clatter of new and old classmates crowd the hallways with cheer and a spirited song all their own, before they break off systematically, and rhythmically so, into their scheduled first class conducted by upbeat teachers ready to begin the day, the week the year…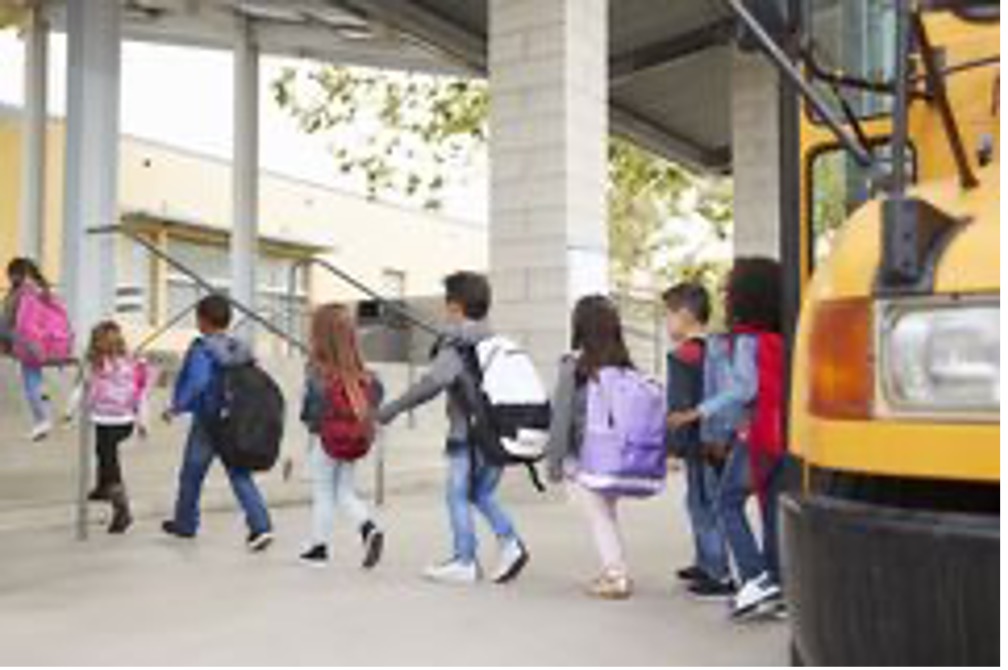 Preschool kids, brewing with excitement as mom and dad sip their morning brew, don dinosaur and polka-dotted backpacks and big toothy grins (that dare not turn upside down) while proudly, passionately and playfully staged by big-hearted caffeine-induced authority so to capture the ultimate First Day of School photo, and way too many times.
But it always proves worth it in the end.
And the parents of highschoolers watch longingly and lovingly from slightly afar recalling the images clear as today flip through their mind, of their own kid's First Day Photos, every single one of them, in chronological order, like an old projector film, for over a decade.
Virtual learners and Homeschoolers gather their gear, books and plans and casually, confidently and in the comfort of their own cozy homes, open computers, zoom rooms and chats, and off they go into a world-wide web of wonder to begin their journey to June.
The buzz of the kids' excitement and the school-bells are in sync; All is well, just as it should be.
Fall is here, although technically not, and School is back in session. Classwork and homework and cafeteria lunches, school sports and extracurricular clubs, playdates and hangouts and after-school study groups, HSA meetings and Parent-Teacher conferences, Friday night Football games and grade-level socials, SATs, applications and undergrad visits for Seniors who will launch into college…
All will go by in the blink of an eye.
So, embrace, enjoy and celebrate this wonderful school-year, Philadelphia!
Make it a beautiful chapter in your big book of life!