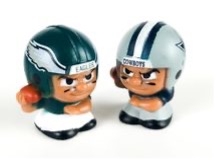 Eagles vs Cowboys; Calculations & Predictions w Eagles Insider, Dave Spadaro
Not for a minute did the Eagles have December 24, at Dallas, circled on their calendar. They have been a one-day-at-a-time kind of team in 2022, preaching the importance of daily focus that is referred to in the halls of the NovaCare Complex as "Dawg Mentality," a term that head coach Nick Sirianni brought with him when he became head coach prior to the 2021 season.
But the instant the team defeated Chicago at Soldier Field, December 23 loomed. It was Dallas Week, a twice-seasonal ritual that burns deep in the souls of Eagles' fans who love nothing more than sticking it to the Cowboys and their fans any way possible.
"It's special, always, when we play the Dallas Cowboys," right tackle Lane Johnson said. "It means a lot to the fans, and it means a lot to us because they're in our division and they're a rival and we've played a lot of memorable games against them."
Saturday, then, is the latest in a chapter that dates back to 1960, the Cowboys' first season in the NFL.
Philadelphia is 55-72 against Dallas in all-time games and this one, the most-hyped game of the season for what is expected to be a gigantic national television audience, has some big-time meaning.
"We know what it means for us," defensive end Brandon Graham said. "We're one win away from clinching the division and the best record in the conference. That's what we want."
To break it down in simple terms, here is what is at stake on Saturday for the 4:25 p.m. kickoff: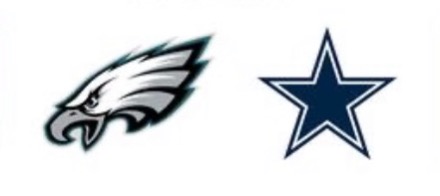 The Eagles are 13-1, with a three-game lead in the NFC East over the 10-4 Cowboys
A combination of one win or one Dallas loss in the next three weeks means the Eagles win the NFC East outright
That same combination guarantees the Eagles the best record in the NFC, and with that come some particular benefits.
The No. 1 seed heading into the conference playoffs earns a highly desired bye week heading into the playoffs and hosts the postseason games.
The Eagles would love to have the homefield advantage in the playoffs, having to win two playoff games to reach the Super Bowl instead of three, like every other team in the postseason. And giving Eagles fans another chance – just like in 2017 – to host playoff games with a trip to the Super Bowl on the line? How delightful!
"We know they're a very good team, explosive on offense," cornerback Darius Slay said. "I love these kinds of games. The rivalry is awesome, one of the best in sports. We need to be at our best to beat them. They have weapons and they have a lot to play for."
The Dallas defense is keyed by pass-rushing star Micah Parsons, who has 13 quarterback sacks and who last week wondered if Eagles quarterback Jalen Hurts was as good as his 2022 season indicates – he is clearly a strong candidate to be the league's Most Valuable Player this season – or if Hurts was part of a great offense and "system" around him. The Eagles don't plan to engage in a war of words, but they understand what this game means.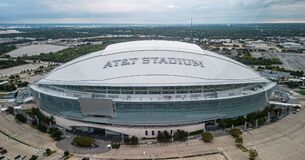 And they are planning to be at their best on December 24, a date now circled, at AT&T Stadium against their arch-rival.
"Got to win. That's all. Get a win. Do whatever we got to do. Get our bodies prepared. Get a win. Big division game," wide receiver A.J. Brown said. "You know it means a lot. Up for the challenge. Let's go."
It's Dallas Week. Is there anything better in Philly sports?