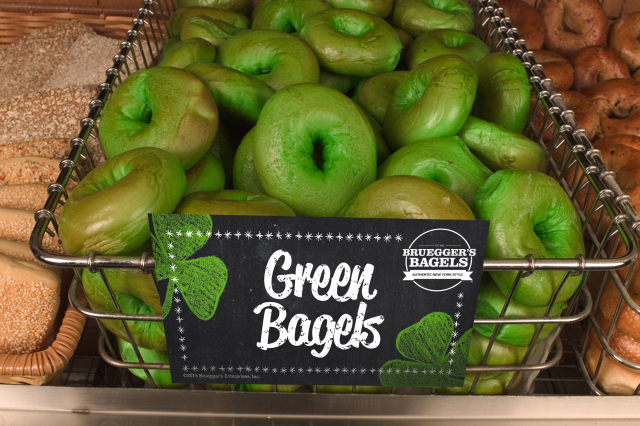 GAMEDAY-FAB, FESTIVE & PHILLY-FLAVORED FOODS
By Carmen Greger
With the upcoming Super Bowl LVII between the Philadelphia Eagles and the Kansas City Chiefs, it's time to start thinking about what to serve at your watch party, and even if you've already prepared way in advance, read on for some quick, must-have add-ons for any Birds at the Bowl Gig. While traditional game day foods can be tempting, it's also important to consider offering some healthier options that are both delicious and festive. That's where green appetizers come in! These appetizers are not only tasty and mindful, but also provide a pop of color that will add to the excitement of the game. We've also included some seriously fun, festive, and not so healthy 'green' options of the faux variety.
Countless Philalphians have shared their top Eagles green watch-party picks: Green bean almondine, green tortilla chips, salsa verde, green grapes, spinach-overlaod pizza, baked stuffed green peppers, celery sticks (grooves filled with a variety of hummus options or Philly Cream cheese), Green Philly soft pretzels, Green Bagels Tray with a variety of Philly Cream Cheese flavors, and then of course there's the EAGLES GREEN BIRD-DOG…
(check out the link to the full BIRD-DOG story along with some reader-recommended GREEN CUISINE recipes below):
https://www.cbsnews.com/philadelphia/news/where-to-get-eagles-green-bird-dogs-in-philadelphia-thursday/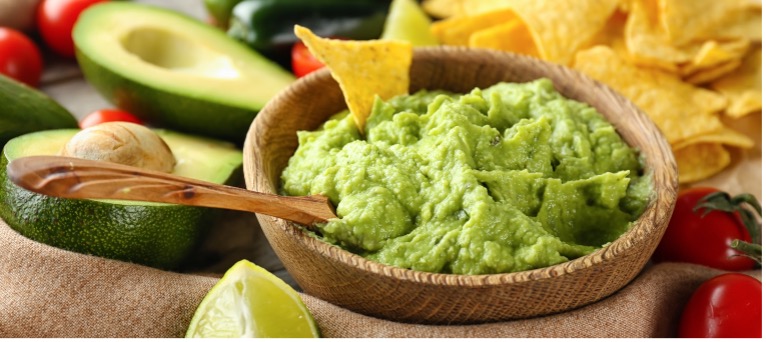 EAGLES GREEN CUISINE UNPACKED:
Spinach and Feta Spanakopita: This Greek dish is made with phyllo pastry filled with a mixture of spinach and feta cheese. It's a delicious and healthy option that is perfect for game day.
Guacamole: This classic dip is made with avocado, lime juice, cilantro, and garlic. It's a great option for those who want a healthy snack that is still full of flavor.
Edamame Hummus: This hummus is made with edamame beans, tahini, lemon juice, and garlic. It's a great alternative to traditional hummus and is perfect for dipping veggies or crackers.
Endive Boats: Fill endive leaves with a variety of healthy options such as hummus, guacamole, or crab meat for a fun and festive appetizer.
Basil Pesto Pasta: This pasta dish is made with a basil pesto sauce and is a great option for those who want a healthier alternative to traditional pasta dishes.
Baked Spinach Parmesan Nuggets: These nuggets are made with spinach, parmesan cheese, and breadcrumbs. They are a great alternative to traditional chicken nuggets and are perfect for dipping in your favorite sauce.
Split Pea Soup: This soup is made with split peas, carrots, onions, and seasonings. It's a great option for those who want a warm and comforting snack that is still healthy.
Baked Kale Chips: These chips are a great alternative to traditional chips and are made with kale, olive oil, and sea salt. Make your own or there are some pre-made, store-bought, yummy options (at Whole Foods, Mom's Organic or online) in a variety of flavors and are perfect for snacking.
Keepin' it Real: Fun & Faux is sometimes the most festive and effective way to go.
If you want to add an extra pop of green to your game day spread, consider buying green-dyed goodies from local shops and bakeries or using food coloring to turn your own cuisine green! This is a fun and festive way to get into the spirit of the game and show your support for the Eagles. Green Philly soft pretzels, Green Baguettes, Green Eagles cupcakes, Eagles-Green Bagels Tray with a variety of Philly Cream Cheese flavors, green pound cake and green gourmet JellyBelly Jelly Beans are a great crowd-pleasing option!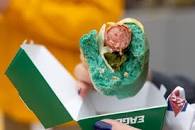 In addition to serving delicious, nutritious, festive and fun green appetizers, it's also important to make sure that you have a celebratory atmosphere in the room. This can be achieved by decorating with green balloons, sporting your Eagles jerseys, and capturing memories with great photos in a card board cut out (homemade or store-bought) Eagles photo booth.
Serving green-colored appetizers (your personalized combo of healthy, fab and fun) at your Super Bowl watch party is a great way to provide a festive environment for your guests. Whether you choose to make spinach and feta spanakopita, guacamole, edamame hummus, serve BIRD-DOGS, Green Philly Pretzels and cheesesteaks, or any of the other options listed above, these EAGLES inspired GREEN CUISINE nibblers are sure to be a hit with your family and friends. So, grab some green balloons, put on your Eagles jerseys, show your Philly spirit and get ready to enjoy the game with some delicious and healthy green-colored appetizers!
GO BIRDS!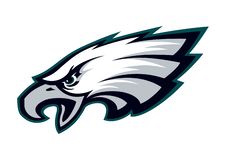 E-A-G-L-E-S…. EAGLES!!!