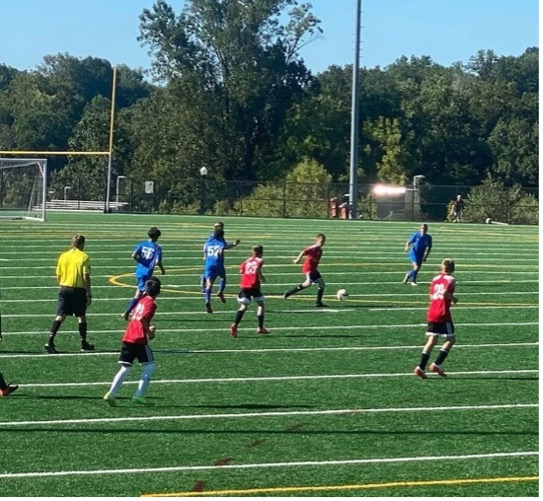 By Carmen Greger
PF: Monica, I know that you and your family have been committed to soccer, learning to dribble right after learning to walk, and to HSC since day 1; The organization is a huge success and for obvious reasons, very near and dear to your heart and your family. After years of involvement with Havertown Soccer Association, when your Mom (Kathy Cox) became President in 1974, she renamed it, and HSC was born. Can you give us a snapshot of how the club and your experience with it, has evolved over the years?  
MD: I played for Penfield Civic Association and Brookline AA from about 1975-1984. (Local Girls Travel Soccer). My Dad coached Penfield and Boys Intramural in the 70's and 80's.My mom started volunteering in the 70's and became President shortly after and retired in the early 2000's. I became involved with the club as an intramural coach in 2005 which I did for over 10 years for Amelia, Alison, and Tess. I coached Jack's Travel team for a year, was an assistant for Amelia's Travel team for 6 years and for Tess's Travel team for 5 years.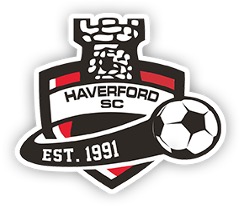 Administratively I first got involved as a Registrar, Tryout Coordinator, and Uniform Coordinator, probably around 2007. I have been on the Board for over 12 years and am in my 3rd term as President.We have many people that help make HSC successful: Longtime Board Members, Administrative staff, Parent coaches. When I first became involved everything was done by Board Members. Adding administrative support has been a great help to our organization.
PF: What does soccer mean to you, as a player, a coach, a club president, and a mom?
MD: I come from a soccer family. My Dad played at Bonner and LaSalle.We all played growing up. Some at the collegiate level. All of my children played/play as well as all of the grandchildren old enough to play. I love being on the sidelines watching soccer. We were just at my nephews State playoff game on Tuesday. We watched my other nephew in Boston's state playoff game on a streaming service.
I became involved in HSC because I saw a need and wanted to continue the legacy of my mom. I wanted to make sure the club remained successful. We are a really wonderful community club. One of the main reasons I enjoy being on the board of HSC is that it's a great opportunity to give back to the community.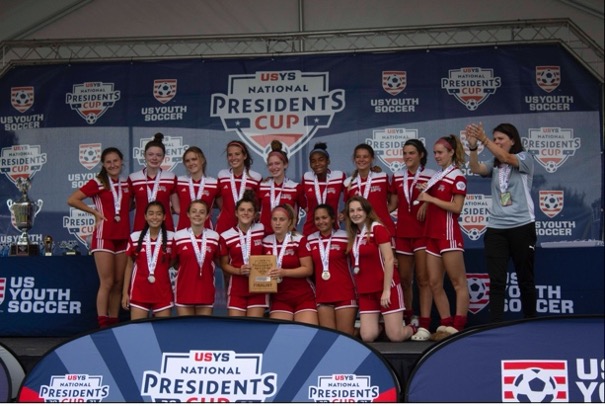 PF: HSC has evolved greatly and offers such awesome opportunity for intramural and travel teams; what are your goals for the organization?
MD: My goal is for the club to provide: Opportunities for players to compete at Various Levels, Quality training and Year-round Programs.
PF: How many athletes would you say are currently involved in HSC?
MD: We have 1400 Intramural players, 500 Travel (over 30 teams), as well as preschool players.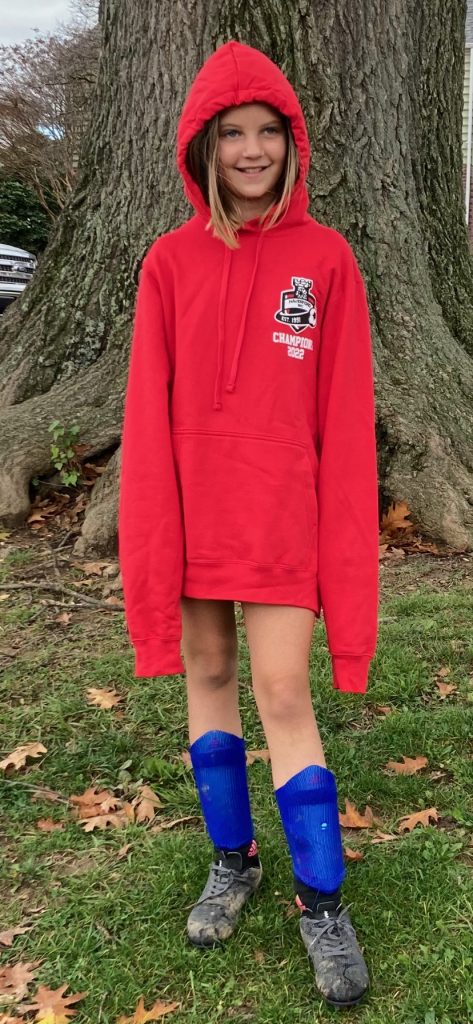 PF: How did you feel about the Union (MLS Cup) game? What do you predict about Philly embracing the Union as much as the Phillies, Flyers, Sixers, and Eagles? And what about the nation regarding Professional Soccer?
MD: We are fans of the sport. Have been going to Union games since the beginning. Was so excited to be at the Eastern Conference Final and wished the MLS Cup would have been in Phila. It was heartbreaking to lose in the Final.
It was an exciting game, and The Union should be proud! I wanted the Union to get that win, more than I wanted the Phills to win the World Series. I don't think most Philly fans would agree! It was a heartbreaking night for our city.Philly is a great soccer town. So excited to be a host city for the 2026 World Cup! Soccer has grown so much since my youth. When I was in HS, there was no Girls' Soccer. The women's game has grown exponentially over the last 30 years.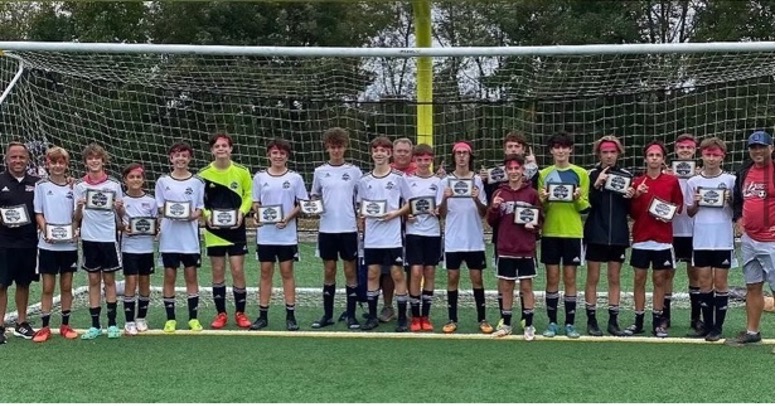 PF: Can you set the stage and give us the gameplan for this weekends's finals and next weekend's championship matches?
MD: This weekend is our last for Intramural with championship games being played 4th grade and up. We couldn't be successful without our parent volunteer coaches, our referees, and Intramural Administrators Allison Feinberg and Kim Wielgus. Next weekend we have our Travel Tournament, The Welsh Cup. This is our 11th year I believe. Over 150 teams participate. Thanks to the leadership and hardwork of Bob Burd, longtime Board Member, our Travel Administrator, Jessica Mc Kenzie in making this tournament a continued success.
PF: What do you love most about living in Philadelphia?
MD: I love Philadelphia, the people are genuine, supportive, loyal. The city is vibrant, great restaurants and bars, undeniable culture.
And…. Jack and Amelia live in Phila.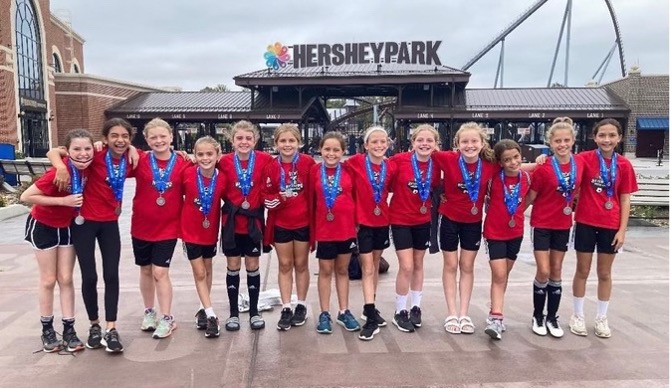 Monica kindly shared the following link to an article featuring her Mom, Kathy Cox, who became president of Havertown Soccer Association in 1974 and renamed it Haverford Soccer Club and it seemed very important to include here. Delco Times did a great piece on the HSC pioneer: