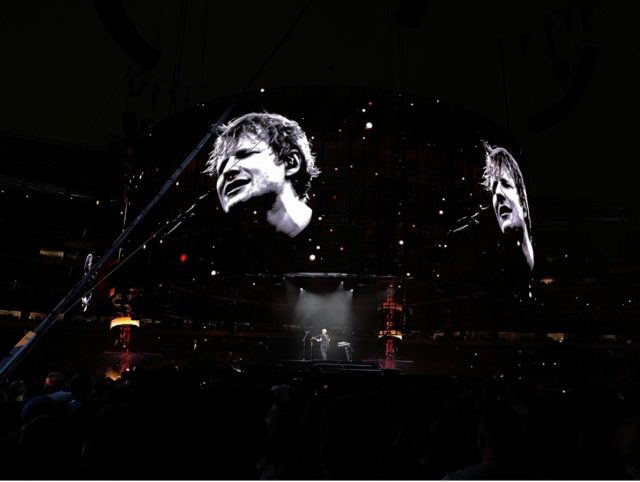 ED SHEERAN ROCKS PHILLY!
Saturday night in South Philly was alive with the sound of almost 80,000 screaming Ed Sheeran fans (they're called Sheerios) surrounding a 360-degree stage. So many so that Ed Sheeran broke Lincoln Financial Field's record for the largest attendance of a show and filled us all with "Shivers" as he brought down the house.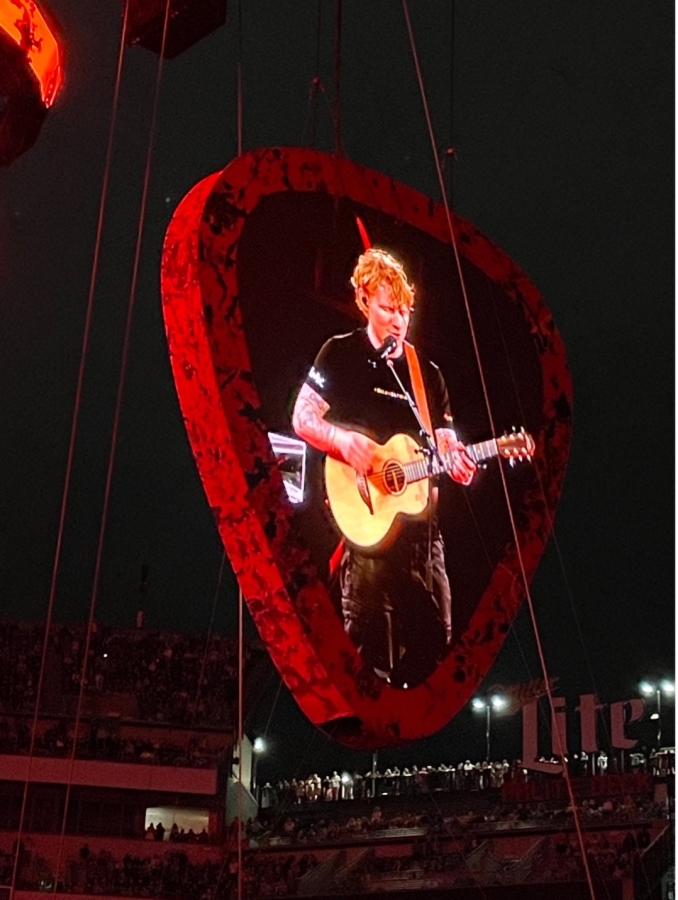 My best friend and I were two of those screaming fans. Adoring him for over 12 years, I found myself overly excited when I scored floor-level tickets to the show.

I first fell in love with Ed when he wrote a song for One Direction's second album, Take Me Home. He didn't sing that song Friday night; however, he did sing the song "Love Yourself" by Justin Bieber, which he also wrote.

I missed seeing him open for Taylor Swift's Red Tour in 2013.

I had a ticket to go alone, but on the day of the show, I had a double ear infection that left me dizzy and unable to drive.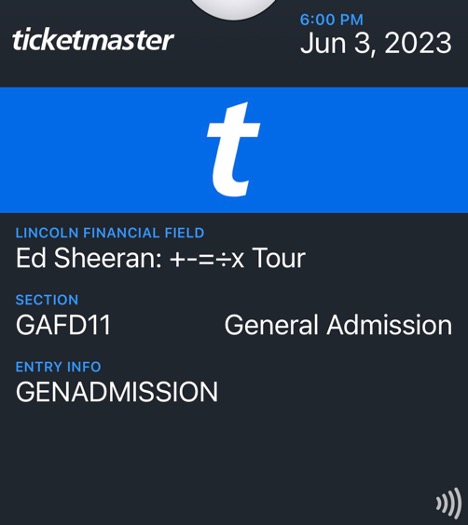 After all these years of admiring his artistry, it's hard to believe I never saw him in concert. Yes, there were other tours, but it never quite worked out scheduling-wise. This time was different, though. I waited long enough.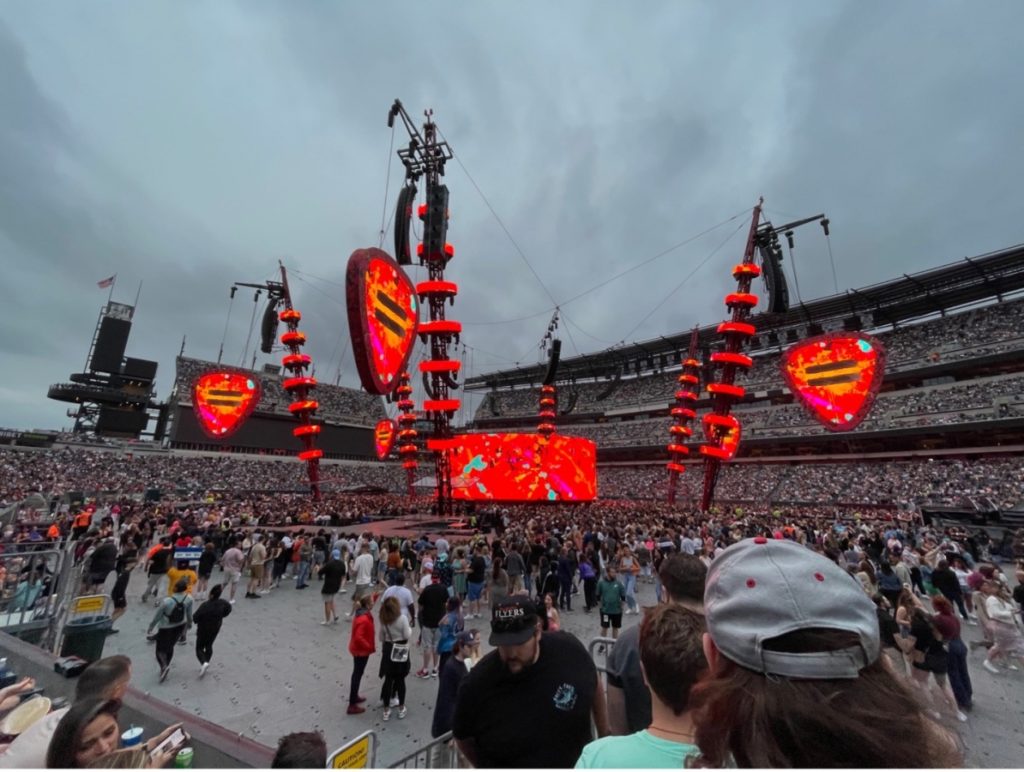 After all these years of admiring his artistry, it's hard to believe I never saw him in concert.

The 5th show of Ed's USA leg of the Mathematics Tour kicked off with the band stationed around the circular stage, rearing to go as the countdown drew to a close. The jumbotron-type circular screen raised to reveal the energetic ginger from Suffolk, England, smack dab in the center by himself, serenading the crowd with "Tides."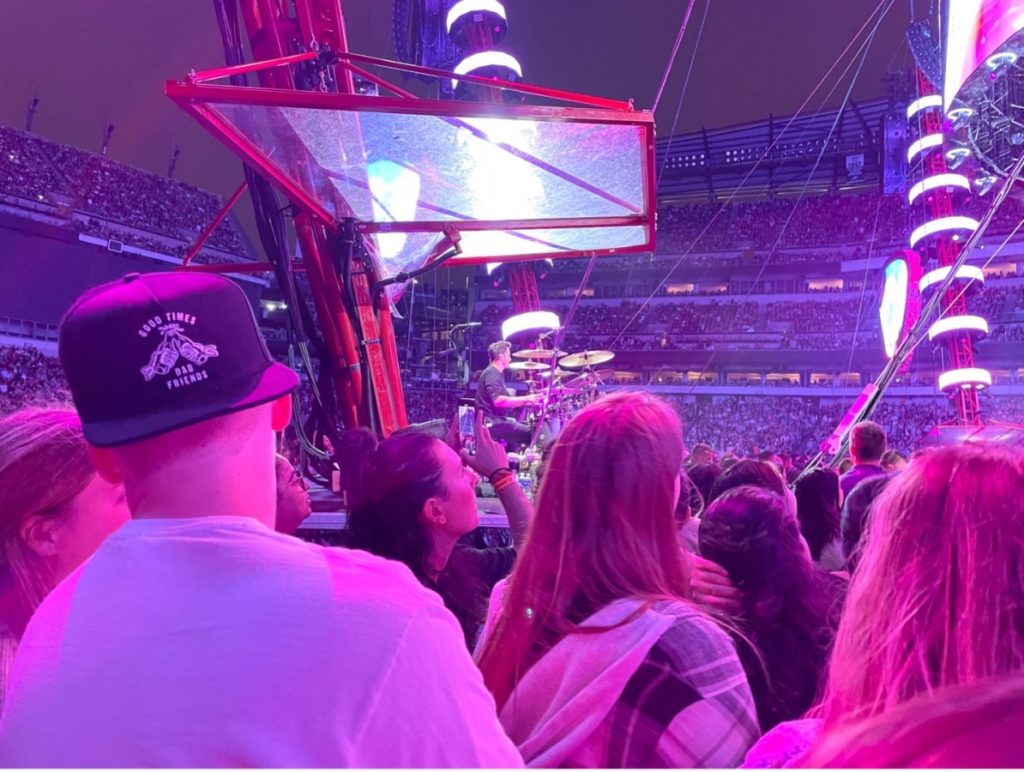 For most Sheerios, it isn't surprising that his backing band would step away after a few songs to leave Ed alone on stage. He plays 17 of his 27 vocals alone like this–just his guitar, some keys, and a loop pedal. The sounds he can create by himself with minimalistic equipment are larger-than-life. The songs sound just as good, if not better than on the albums.

Typically, he sings alone at his concerts, but The Mathematics Tour is his first experience traveling with a backing band, and I could have been content watching Ed sing solo the entire show.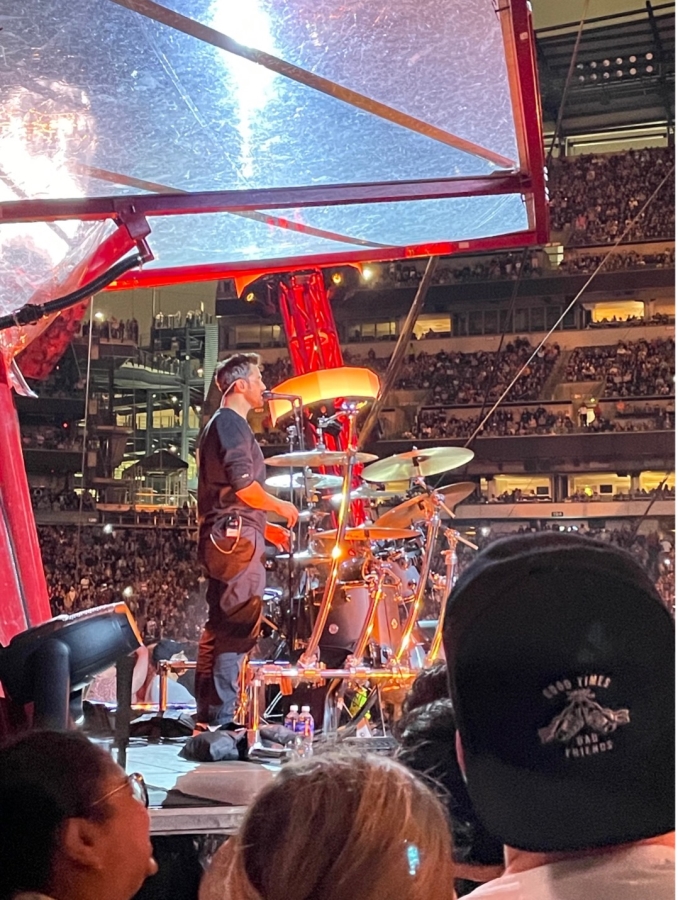 His set list took us on a journey that had us all jumping, singing, dancing, and for me at least, crying at times. Even a proposal happened in my clump of the floor during "Perfect." The moment was indeed perfect.
Besides playing the songs that "Even your Grandmoms know" (his words, not mine), he crafted a well-thought-out set list encompassing his entire career. From old to new, and even some of his collaboration songs, which was why he brought the external band on tour with him in the first place. As someone who has been listening since before his songs ever hit the US airwaves, it truly satisfied my listening needs.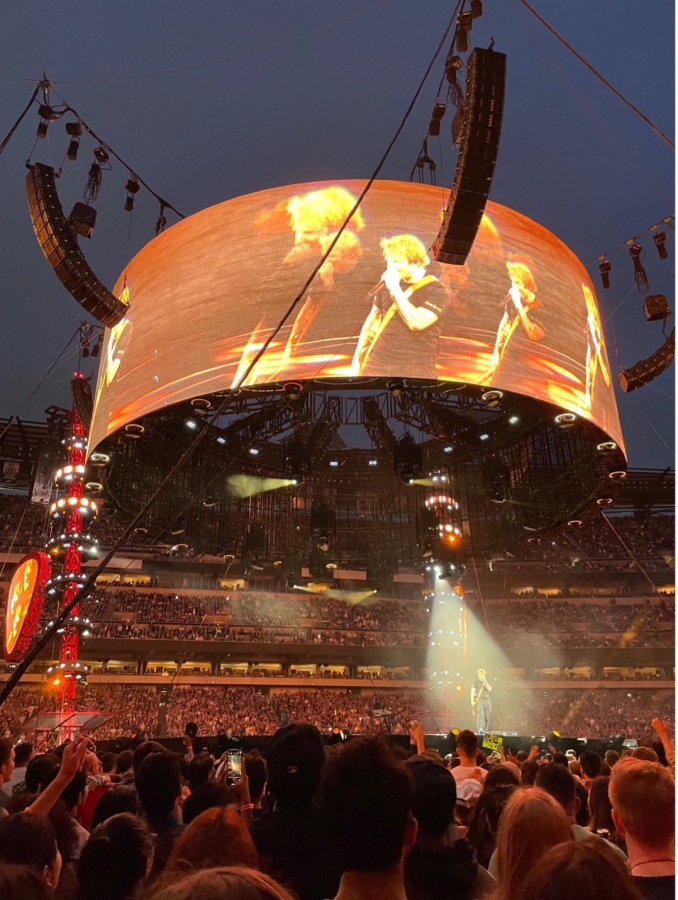 As any true Philadelphian will tell you, we love nothing more than when our favorite team is acknowledged. Or when he takes over Philip's Cheesesteaks to serve Sheerios, the Philly staple, at 2:30 pm the day of his concert. Or when he changes his lyric to sing, "I'm still a choir boy in a Philly Tee."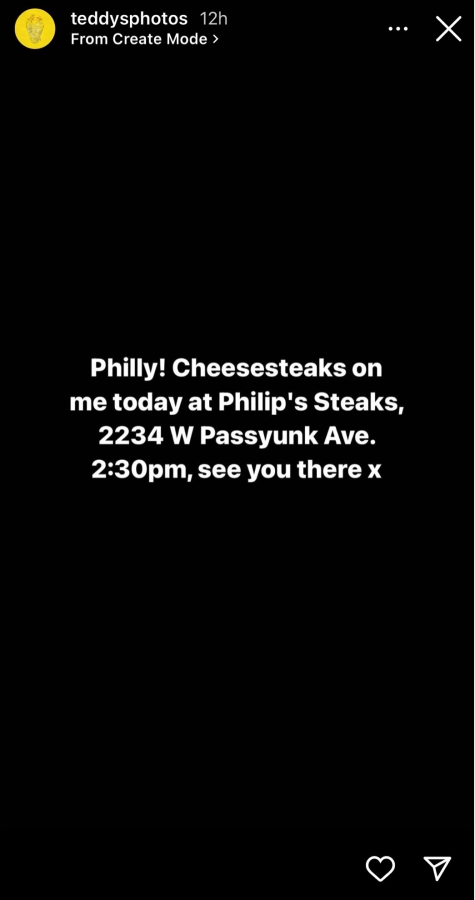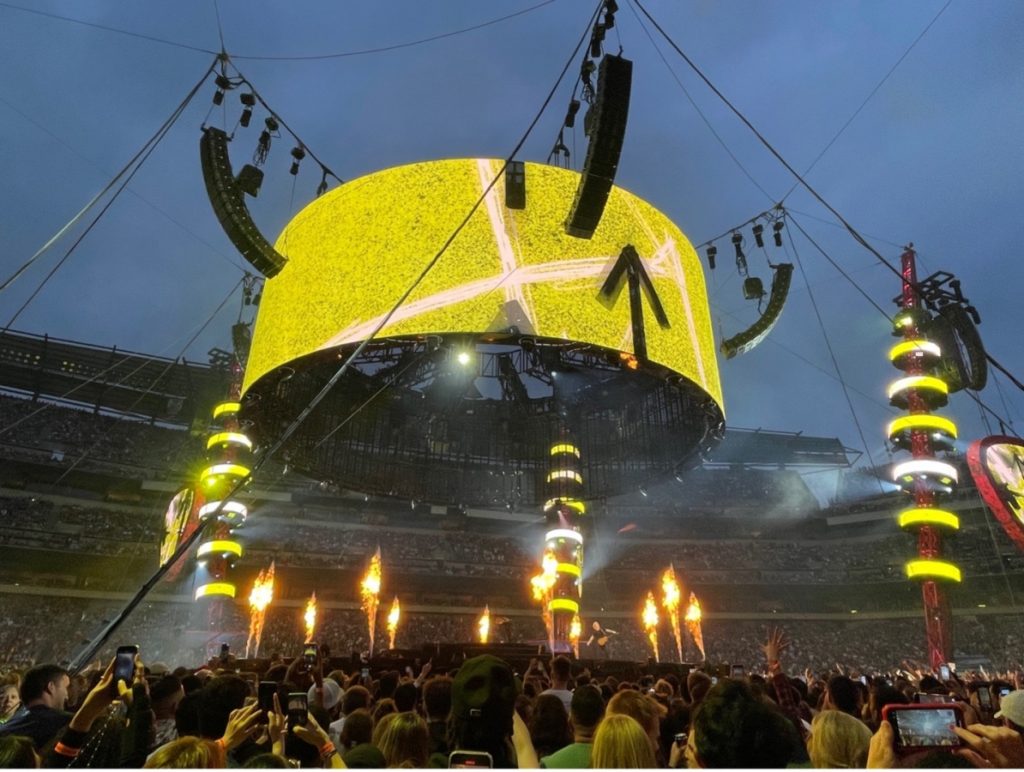 The jumbo screen lowered, and when it rose back up, it revealed Ed wearing his Eagles jersey for an encore of three songs, including my all-time favorite, "You Need Me, I Don't Need You."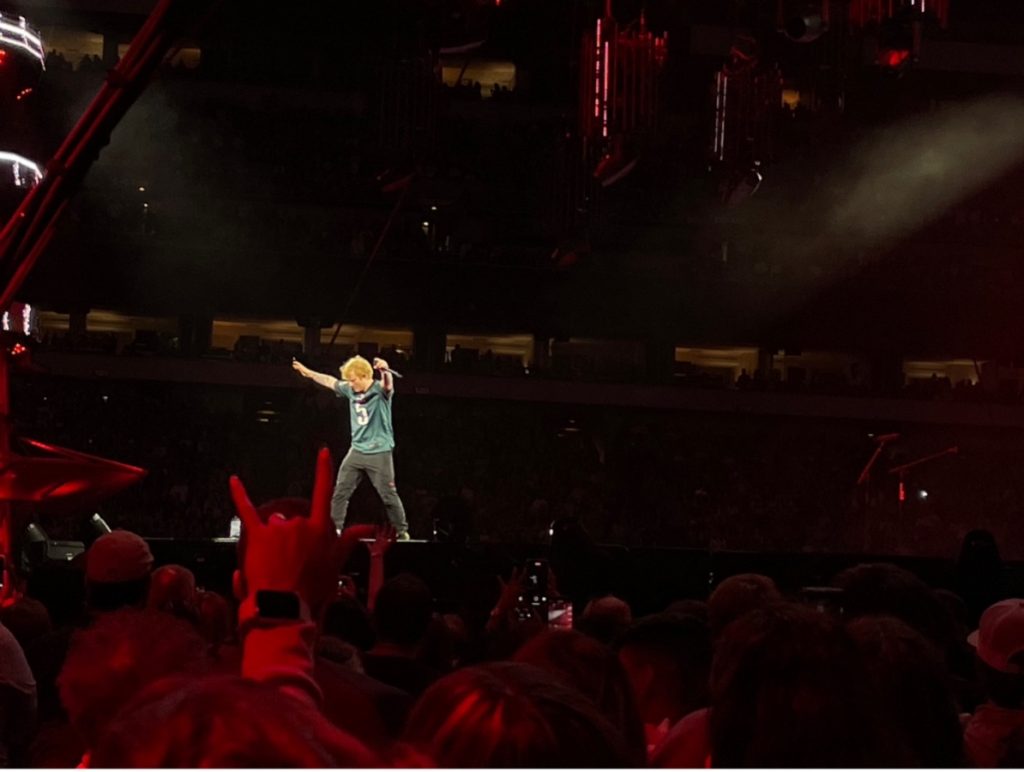 His love and appreciation for the City of Brotherly Love made us all fall in love with him even more.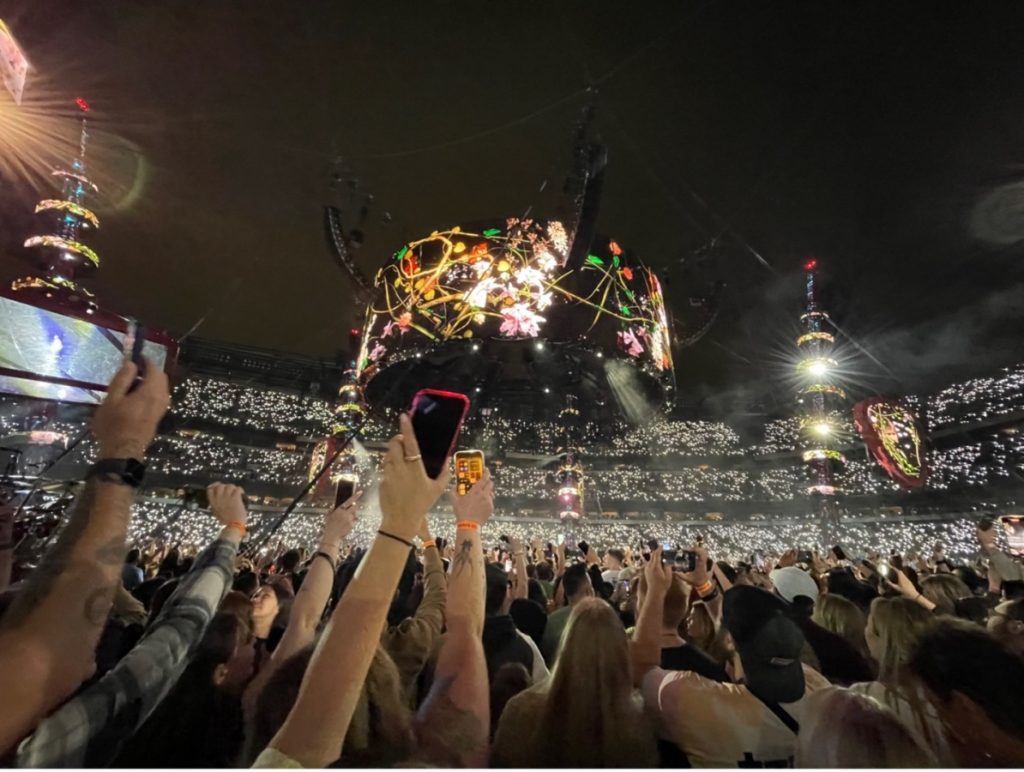 If you can attend an Ed Sheeran show, please do yourself a favor and go. It may have taken me 12 years to finally see him, but no more excuses. I will be first in line when he's back in town. Move over Swifties, the Sheerios are taking over.
By Gabrielle Cherelli