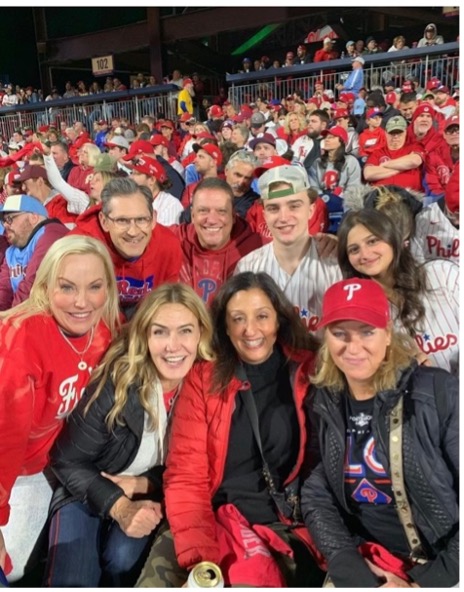 By Carmen Greger
It's no secret that Philly is electric! Philadephians are overflowing with excitement, passion, and love for their sports teams, and rightfully so! It's truly amazing to see how committed team spirit and dedicated fanship can add an extra layer of residential pride and deep community connection citywide. The Phillies' Game 3, 7-0 (5 homerun) victory got Philly fans all suited up and giddy with glee, hopeful that the team's advancing and well-played rank position is optimally fielded, now on deck for and just 2 wins away from scoring the World Series Champion Title, they are showing up in all forms to support the cause.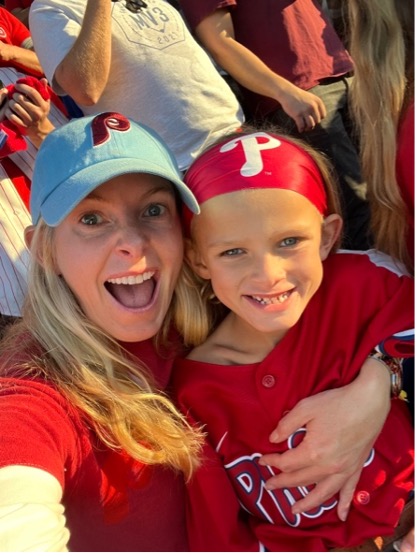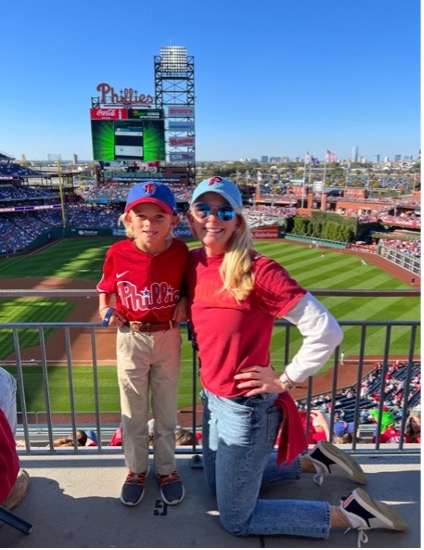 "I never thought a professional sports team would transcend the fan experience as the Phillies have done for my son and I. Taking him to the first home playoff game vs the Braves surpassed any child parent bonding experience I could have dreamt up. It reminded me to always be grateful for the opportunities that come my way and surrender to the unexpected moments".-MaryHelen McCullough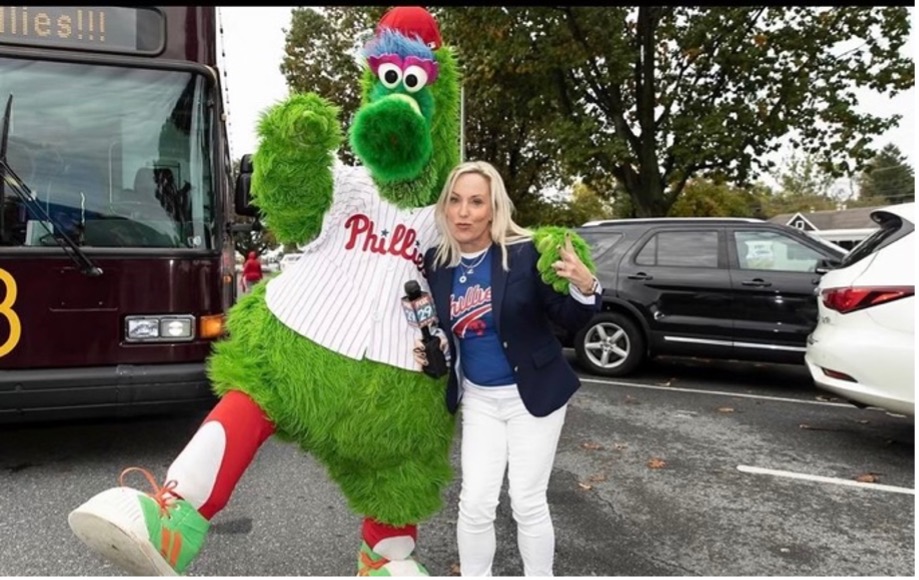 "It's so awesome that this City is sharing in pure love for each other. Strangers high-fiving. Talking about their kids' & grandparents' love of baseball. New traditions & cool modern heroes we can all share. This team loves us as much as we love them!"
-Jennaphr Frederick ('Jenn Fred', Fox 29)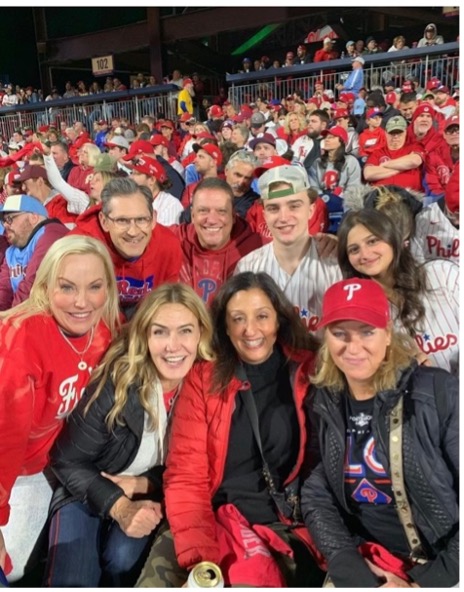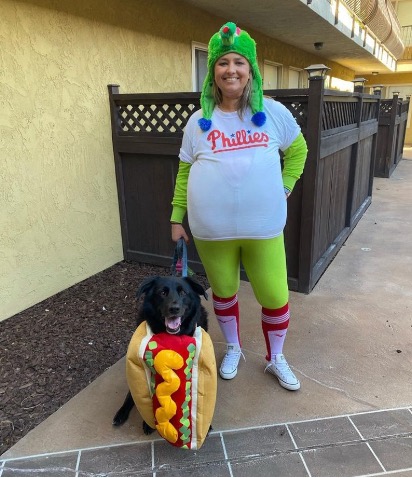 "I still hope to someday dance on the dugout with the Phanatic! For now, since I'm so far away, dressing up as him will have to do. I was a huge Phillies and Phanatic fan as a kid; I go to less games here now" -Melanie Hagan (featured with her 'hotdog' Charlie) Philly native gone San Diego resident, still true to her roots and her Philly Fanhood!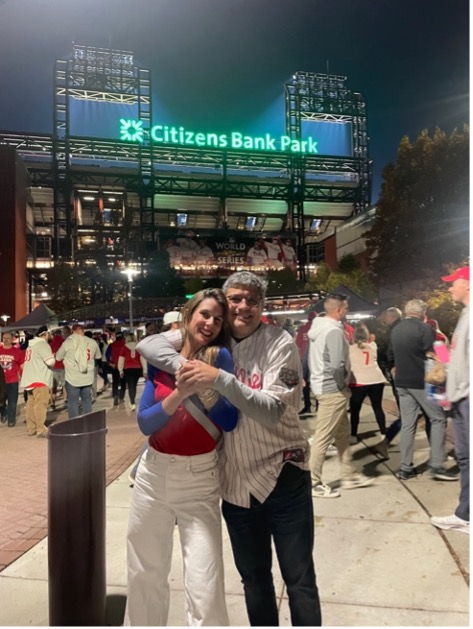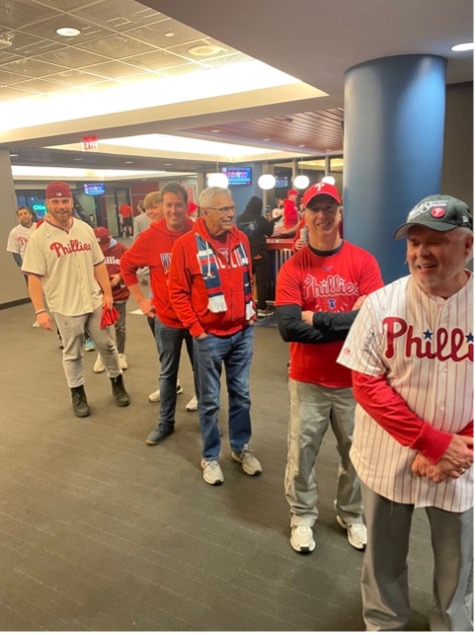 "Keep it up, Phillies! You're doing great, communicating on the field, working together as a team and getting the job done! Your city is very proud of you. And way to go, Philadelphia! Keep up the city spirit, Phillies only have to games to go and World Series, here we come! – Linda, Philly's Most Loved Letter Carrier
"I've always wanted to go to a phillies game. I finally went to one and watched the Phillies get into the World Series!! Everybody was screaming!! It was worth the wait". -Reed Starzecki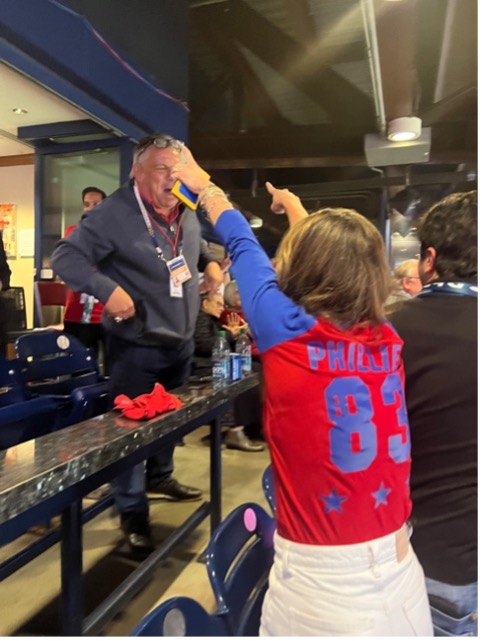 "The Phillies are amazing. We have a great team. Obviously love Suarez because he is from my country, and also the Eagles are currently 7-0, it's just a great time to be in Philadelphia right now, and we all SO needed it" – Camilla Ploss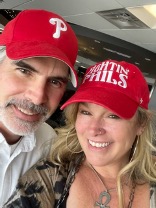 "Out of town for work
Missing out on greasy poles
Phillies bring it home!"
-Phillies Haiku by Amelia Powell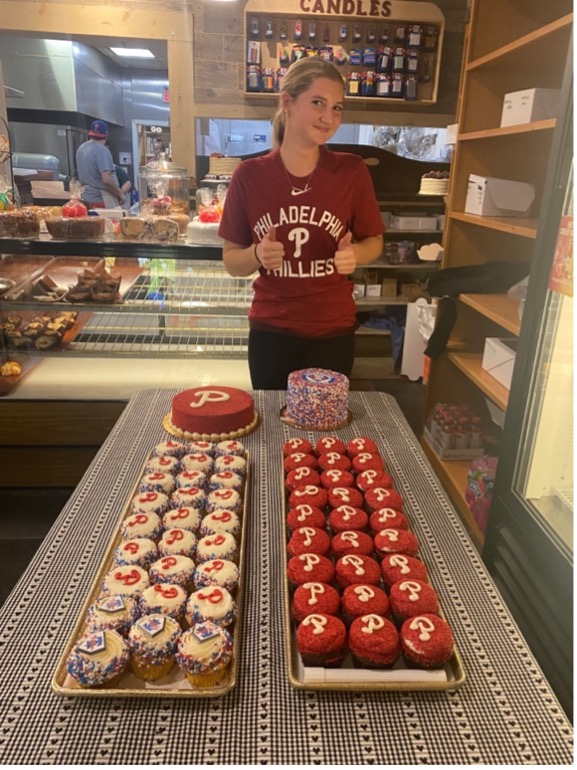 'Sweetening Life, Phillies Style' – Lowry (pictured), Sandy & The Bakery House crew.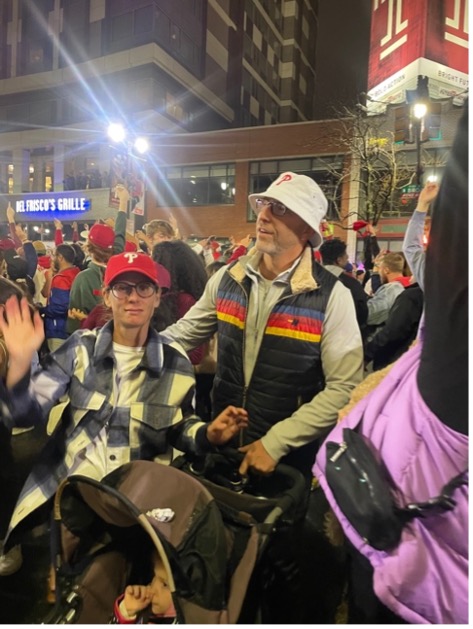 Fans and fireworks lit up Broad Street, celebrating the Home Team's Win! Wells Fargo center will open its doors to host a free (secured ticket and now 'sold-out') watch party 11/3 & 11/5 and the word on the street is that many plan to launch like Bryce Harper's two run homer into the eve's event with a pre-game pit stop at the Citizen's Bank Tailgate.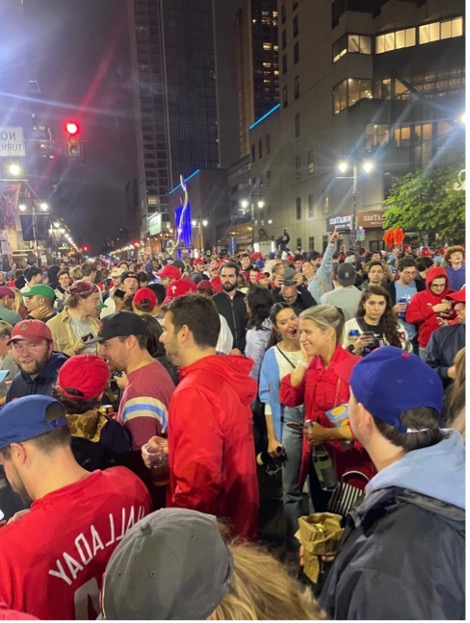 Let's Go, Philadelphia!