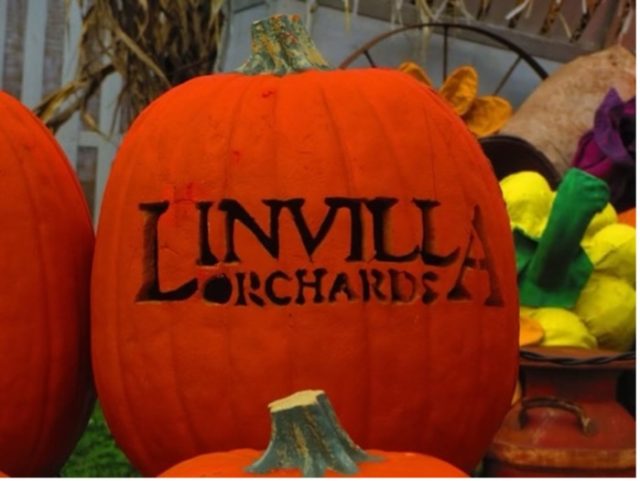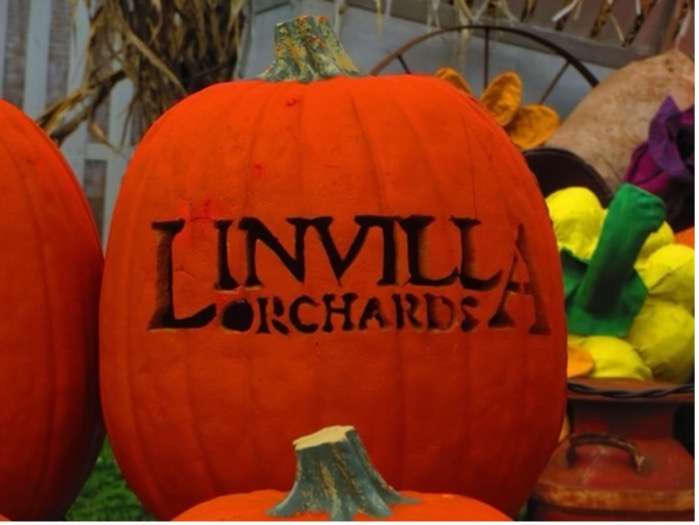 By Carmen Greger
Packed with people, pumpkins and pies, Linvilla was the place to be on this beautiful Fall afternoon. The air was as crisp as the apples, the cider and donuts were sweet and warm, and the tractors and wagons were in their glory, putting smiles on the faces of the Harvest Hayriders.
Pumpkinland was pleasantly infested with creative visitors executing their most innovative toting tricks to beat the check-out prices in the All You Can Carry Pumpkins challenge. There were pumpkins in college hoodies, pumpkins in backpacks, pumpkins in arms, pumpkins on the belly-side of t-shirts, pumpkins balanced on top of heads and mini pumpkin stems gently lodged between teeth. There were little ones, big ones, decorated ones, carved ones, yellow ones, white ones, and orange ones too. And gourds galore! A few of which we just had to adopt. One rather large, statuesque, and beautifully awkward one that my daughter now calls Ferg; it has such character and personality. I agree, it deserved a name.

Tractors overflowed with proud people transporting prized pecks of the orchard's pick-your-own apples. (They must have gotten the memo that the crop availability was limited, thus the apple picking season shortened, due to the unexpected late April freeze. It is just now October and Fall Harvest season often lasts until late November or early December, as the crops are usually planted in Spring, grow in Summer, and are harvested (aka cut, gathered or picked) in the Fall).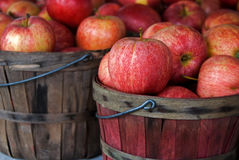 Yet still, buckets and bellies seem pleasantly filled with apples and apple pie.
The garden center sprouted mums aplenty, and the scent of autumn candles filled the air. The beeswax based essential oil aromas of Harvest, Candy Apple, Embers, Spiced Pumpkin and Witches Brew together created their own masterful blend. Selfies with the scarecrow larger than life, the centerpiece of the display, was certainly a main attraction. Fall decorations and spooky Halloween gear, Pumpkin crafts and carving kits and endless handmade creations; there was certainly something for everyone. There was a tangible sense of bustling abundance in the air.
The market was decorated with lines of salivating and seasoned pie eaters, passionately discussing their favorites, and waiting eagerly for their turn at the ordering station. While we were thrilled to find our pumpkin loaf and beer bread mix in our scavenger hunt through the massive maze of people, we were sad to see they were out of our favorite apple crisp concoction; Perhaps we should have arrived at 8am, it seems the early bird has gotten the crisp. We were gold-medal successful with the apple cider donuts; wonderfully warm, and crafted as close to perfection as possible, we left with a few dozen for family and friends, but not before indulging in one of our own.
We will certainly be back for the Autumn Moon Hayride and we are brewing over the Hayride to the Witch's House; Perhaps we will even kill to crows with one stone.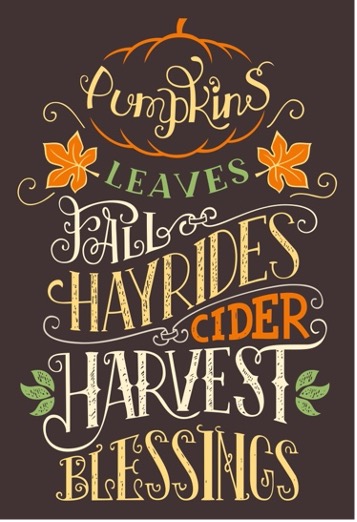 Linvilla Orchards:
Sunday through Thursday from 8am-8pm
& Friday and Saturday from 8am-9pm.
610.878.7116 [email protected]
137 W Knowlton Rd,
Media, PA 19063