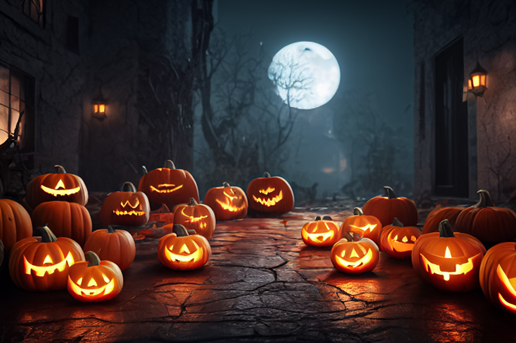 By Carmen Greger
The annual October celebration of 'all things Fall and spooky' is finally back after the pandemic took a stronghold on the much-loved, family friendly, locally sponsored, action-packed event.
Each year, ghouls, goblins, witches, sorcerers and superheroes of all ages gather in the barn and on the trails at Riverbend in Gladwyne, PA for a 'spooktacular' event of pumpkin decorating, face painting, temporary tattoo donning, farm animal petting, pony riding, bouncy housing, smore's galore, classic Nick Pennington story-telling by the campfire, trick or treating candy-trail style, local food truck dining, wine and craft beer consuming and local sponsor displaying with info, goodies and giveaways.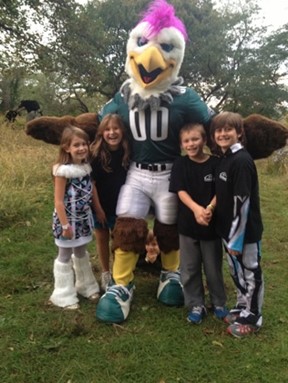 Ever since my kids were in preschool, they have been in love with Riverbend and all it had to offer; a beautiful natural oasis nestled in the woods in Gladwyne. Youngsters entering into the mystical, magical nature maze that Riverbend is, are gifted with an immediate feeling of being in a fantasy land, far, far away… from the city. Back in 2014, my daughter celebrated her birthday at Shiverfest; she loved Riverebend so much and being that her Birthday is in October, she would have it no other way. It turned out to be a phenomenal event!
The kids, in a rainbow collage of costumes, petting critters, observing creatures and carving masterful jack-o-lantern creations, were watched lovingly by parents mingling and sipping Witches Brew and Bloody Mary's donning eyeball straws (olives).
Every year, this coming together of the community, local businesses, educators and volunteers, to celebrate Autumn, nature, and the gifts that they bring without fail is such a dynamic, exciting and festive event. This annual fundraiser helps Riverbend to be able to offer their cutting-edge, eye-opening, hands on, informational and informational, unique and vital environmental education programs for children of all ages through the schoolyear and then also via a plethora of special themed weekly summer camp options that run throughout the season (hint; register your child early, they always sell out quickly!).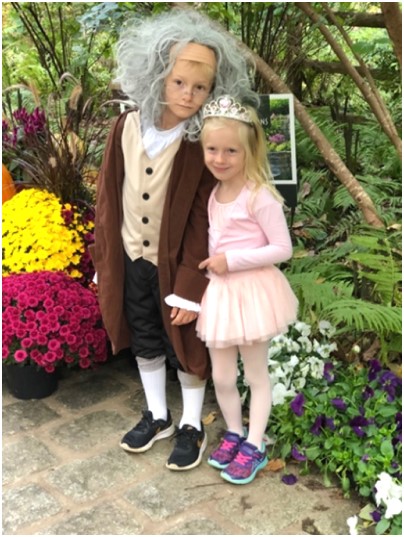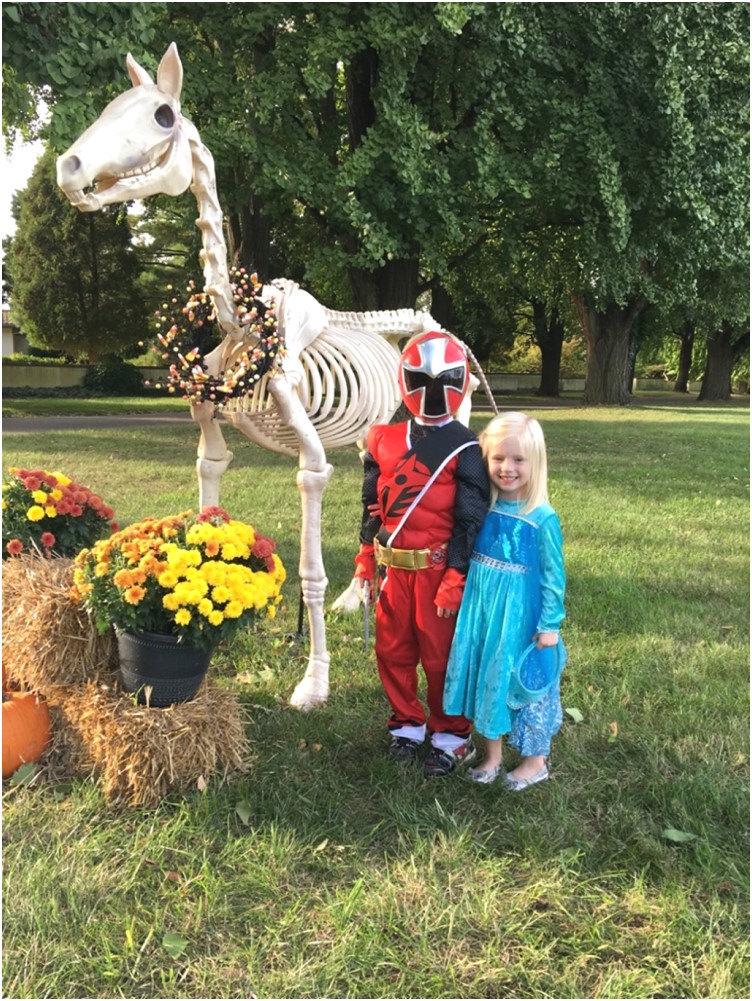 I had an opportunity to go on location and meet with Taylor McClain, Development Coordinator of REEC to discuss how wonderful it is that Shiverfest is finally back! "We are so excited to bring back Shiverfest this year! The Gladwyne community has been eager for a fall family event, especially an event that supports Riverbend's mission. We are trying to make Shiverfest as low waste as possible by partnering with Mother Compost and using Terracycle zero waste boxes to recycle this waste stream."
This year, on Saturday, October 15th, the critters and creators will return, along with Shriners tree climbing, who will set up an adventurous tree climb experience for all to partake in. There will be seed bomb making and launching, where native seeds get throttled into meadow…fun and functional, brilliant! And the giant pumpkin bounce house just can't be missed!
Circus performers, Give and Take jugglers & LED hoop performances and interactives are sure to be a hit! And while Main Line Art Center oversees the arts and crafts experience with the kids, adults, make sure to head to the Ghoulish Gardens VIP Lounge, bask in the dry ice while sipping a signature cocktail from Kiki Vodka. There will be food trucks aplenty, and Taylor was thrilled to share how wonderfully sustainable and eco-friendly all of the meals on wheels have been, using Terracycle boxes and zero plastic straws, their aim is to decrease waste as they provide a wonderful dining experience with very little footprint, if any at all. Mother Compost will also be spearing the composting efforts for all residuals from the event.
My daughter (now a high school sophomore), son (HHS Senior), along with their friends and I have since volunteered for this wonderfully festive extravaganza. missed having the opportunity over the past two seasons, and are thrilled tol be doing so again this year. There are usually many opportunities to do so! Taylor asks that you please reach out to her If you're interested/available and she'll help you get set up for and acquainted with the event (610.527.5234 x 111 or [email protected]).
Remember Shiverfest is always a sell out; get your tickets quickly!
Purchase your tickets at… RIVERBENDEEC.ORG
PHILLYFLAIR WILL SEE YOU THERE!
This year's sponsors include…
PECO, WSFS bank, pure insurance, FMFCU, Manko, Gold, Katcher & Fox, Shriener Tree Care, Enterprise Holdings Foundation, Riggs Distler, Aqua, Clean Harbors, Janine & Bryan Franey, The Keller Family, Mother Compost, Miller Bros., Keith T. Pryor, Pat Ryan, Peggy Tang, Viola & Christian Terweisch, and The Wetherill School.