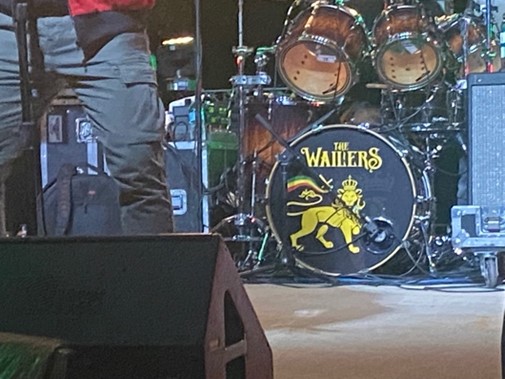 Live concert in KOP
By Carmen Greger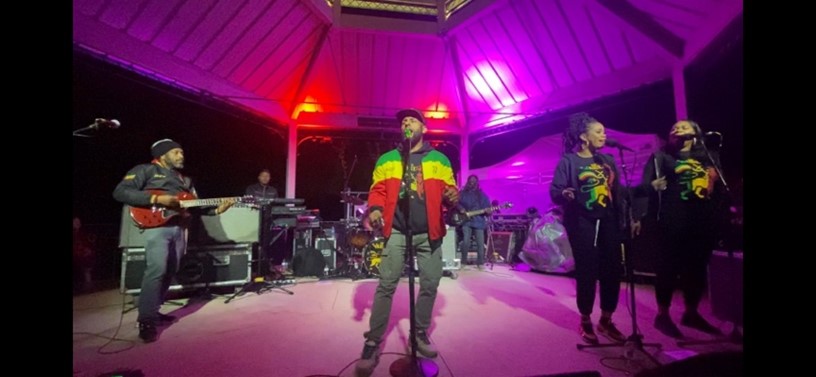 September closed with rows of fans, blanketing the hillside, shouting for more, "Encore!", they 'wailed', pleading for more of the chill, yet electric vibe of the 'Grammy nominated reggae pioneers', now 'Living Legends' referred to as "Reggae Royalty", once and forever a part of Bob Marley's message, family, and band.
The event was the last of a series of 'Concerts Under the Stars' hosted as a collaborative effort by Ardmore Music Hall, Point Entertainment and Upper Merion Township at the Upper Merion Township Building Park on Valley Forge Road in King of Prussia. What a great venue!
Once we pulled into our much-appreciated VIP parking spot, the carload of teenagers I had in tow jumped out, ran to get their wrists stamped and off to the Skatepark they went to share the tricks they had up their sleeves (the Ollie, Kickflip and the Frontside Pop Shove-it) while I stood in line for a dozen Federal Donuts and a glass of California Hybrid.
It was a positively beautiful night, and although there had been a threat of the hurricane's rains arriving at dinner time, there was thankfully not yet a drop in sight, and it was just about 7pm EST. A slight Fall chill in the air called for extra layers and cozy blankets that were intended to cover us as we sat and observed, however, the music had everyone up on their feet 'Jammin' all night long, and not regretfully, there was no sitting to be had.
It was magical under the stars; the natural layout like a manmade stadium that offered both a grand and intimate feeling, outstanding acoustics, and great views from every angle.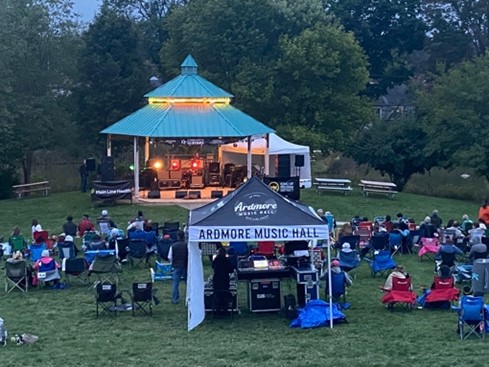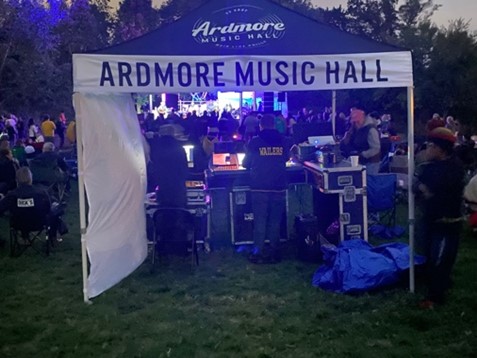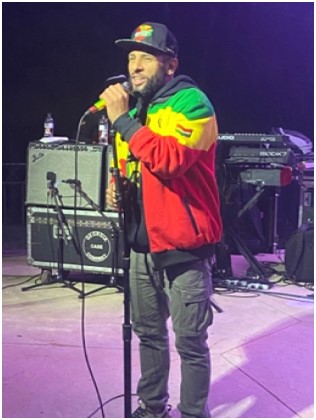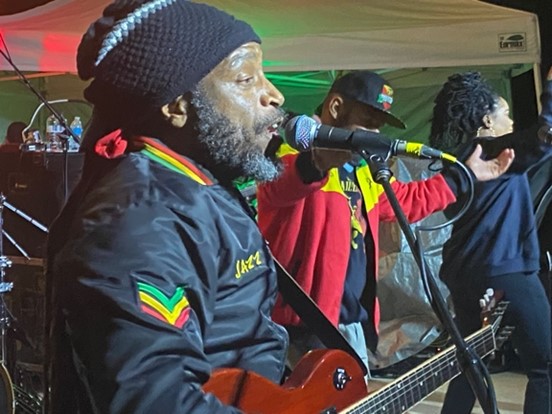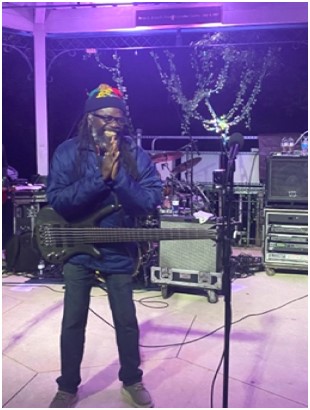 One World, One Prayer, featuring Skip Marely, is the Wailers new spotlight 2020 song, for which they (not surprisingly, with a unifying message and powerful lyrics like this paired with a groovy uplifting blend of a reggae- urban Latin vibe) received a Grammy nomination: "One World, One Prayer, it doesn't matter what you believe some things have to change, One World, One Prayer, Give me, give me give me some love and forget about the hate….. The blue sky covers us like a skin".
The Wailers graciously granted the crowd's wishes and offered a handful of encore performances, one of which was a very well received 'Redemption Song', to which the audience proudly and obviously knew every word by heart, becoming quite the harmonious backup for the rebel-hearted, fun-loving, 'One-Loving', awe-inspired courageous crew on stage…
and the iPhone flashlights lit up the sky as bright as the stars themselves.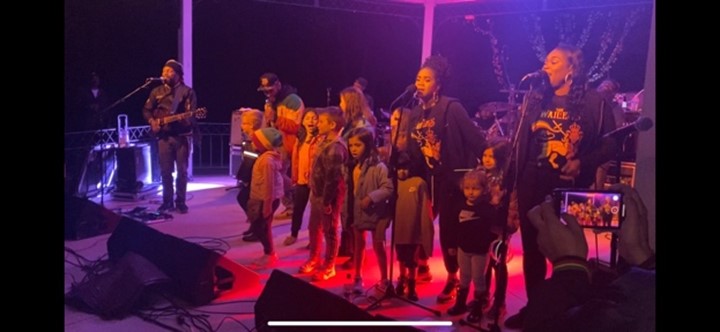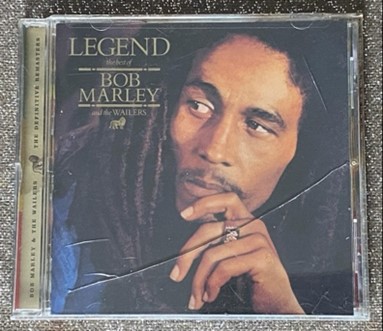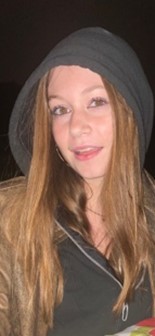 "Ja Bless", they say as they exit the stage and people pour off the hillside as the remnant droplets of Ian finally arrive and start to fall like sweet tears from the sky.
"Good friends we have and good friends we've lost.. along the way. In this great future, you can't forget your past, so dry your tears I say…everything's gonna be alright, everything's gonna be alright..", I thought to myself'.
We all hustled back to the car, thrilled to be feeling like we had seen Bob Marley himself in concert, knowing that he was undoubtedly there in Spirit. "Which was your favorite?", one of the long-haired teens enthusiastically asked the gang. "One Love, no doubt!", another replied "No, definitely Three Little Birds", "Me too!" proclaimed a sweet voice from the back seat, "I vote Redemption Song", and then the last two chimed in simultaneously which sent them giggling and high-fiving "Loved One World, One Prayer!".
"One World, One Prayer (is) a powerful piece focused on unity, love and inclusion beyond cultural differences", explains thewailers.com;
Let's hope this becomes everyone's favorite song, worldwide.
Awesome evening; amazing performance. Looking forward to catching them again next time their beautiful golden tour bus glides through the streets and venues of Philly!
For now, I'll just have to ask Alexa to invite them into my living room….
"Alexa, play One World, One Prayer".