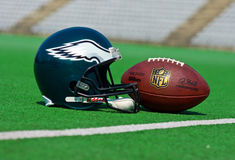 With a fresh perch at the top of a storied franchise's history at 8-0, the Philadelphia Eagles wait. And wait. They now get the rare opportunity to take a deep breath and enjoy a three-day weekend that, at this time of the season, eight games in, feels like a month for tired, battered bodies.
The Eagles went on the road on Thursday night and defeated the Houston Texans, 29-17, to become the first Eagles team to win its opening eight games. Now what?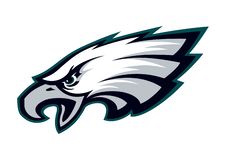 "It feels great to be 8-0, it really does. To go out and win eight straight games, that just doesn't happen very often," said running back Miles Sanders, who ran for 93 yards and a touchdown in Houston. "But we have much higher goals. We're going to take it one day at a time, one game at a time. That's what we've been doing all season and it's not going to change now."

Philadelphia next plays on Monday, November 14th, when the Washington Commanders come to Lincoln Financial Field. This is another NFC East test, and a second game against a Washington team the Eagles handled earlier in the season. The Eagles will rely on what they've been doing to reach this point: Quarterback Jalen Hurts has been brilliant with 12 touchdown passes, 2 interceptions and an impressive 107.8 quarterback rating. He's also scored 6 touchdowns on the ground. Sanders has led a powerful running game that is among the top 10 in the league.
Receivers A.J. Brown – 43 receptions, 718 yards, 6 touchdowns – and DeVonta Smith (40-442-2) have been largely unguardable through eight games, and even if defenses have answers for those two, Hurts looks in the direction of tight end Dallas Goedert, who is as good as any in the game with 40 catches, 512 yards and a pair of scores. The offensive line is the best in the NFL and, well, there are many reasons the Eagles are averaging 28 points per game and have turned the football over just three times. "Here is what I think," Hurts said. "We've shown what we can do, but we still have a ways to go. We have more growth. We are rising. There is only one direction to go and that is where we are heading."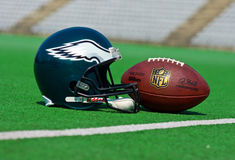 Defensively, Philadelphia has been a ball-hawking machine with 18 takeaways, most in the league. A combination of a fearsome pass rush and great playmakers on the back end, including cornerbacks Darius Slay and James Bradberry and safety C.J. Gardner-Johnson (who leads the league with 5 interceptions) makes life awfully tough for opposing quarterbacks.
So, the start has been a great one. A history-making one for the franchise.
But get this: It's only a start.
Onward. And upward.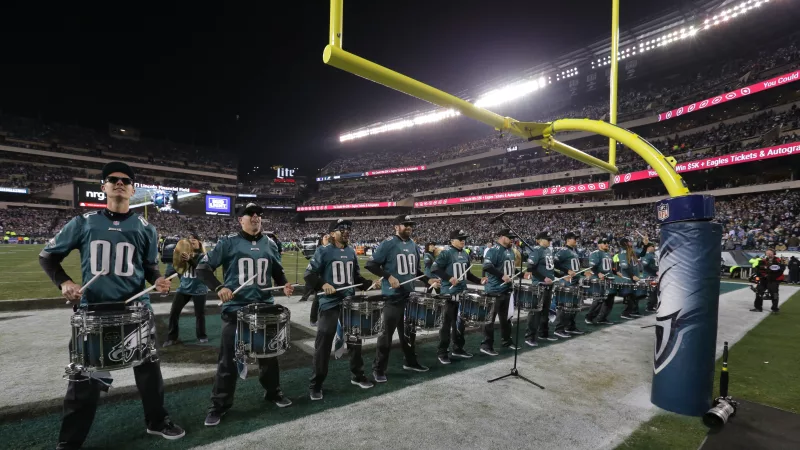 "We've got to keep pushing," Brown said. "Being 8-0, that feels nice. But what does it matter if we don't keep improving every day. We know we have to play our best ball at the end of the season. That's the goal here. We're going to enjoy this weekend and then it's time to get back to work and get ready for Washington. "That's the mentality of this football team."

By DAVE SPADARO
Eagles Insider