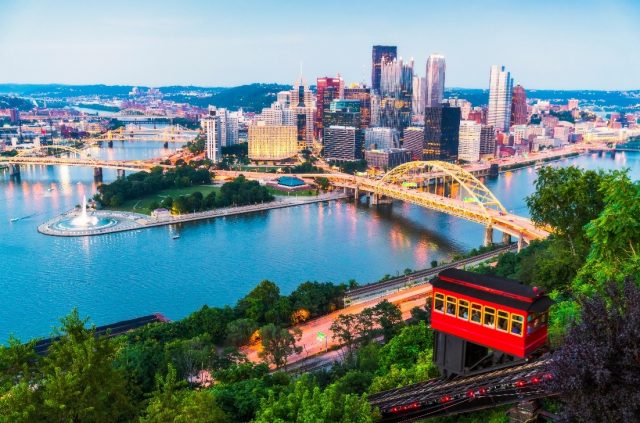 It is Mehta Marketing's goal to partner with companies that help make a difference in Pittsburgh's local community. Mehta Marketing in Pittsburgh partnered with NRG to serve the UPMC Children's Hospital, the goal of this program is to make a difference in as many kids' lives as we humanly can.
How we do this is with our great partnership with UPMC, which has been there to provide premier medical care to the youngest members of our community. UPMC Children's Hospital of Pittsburgh in Pittsburgh, PA is ranked No. 6 on the Best Children's Honor Roll. It is nationally ranked in 10 pediatric specialties
The Cardiac Center at UPMC is ranked one of the best in the country. UPMC's cardiology unit cares for children of all ages, from babies to teens with congenital and acquired heart conditions. UPMC has top experts in cardiac care to help with the patient's needs. Children are undoubtedly in excellent hands.

At Mehta Marketing, we proudly support UPMC and more specifically, the Cardiac Center. Four years ago, UPMC became one of the first nonprofits to partner with NRG for the Choose to Give program. Through Choose to Give, NRG offers electricity plans that benefit local nonprofits.

With the Choose to Give plan, we contribute $50 to the hospital for every customer that enrolls in the program and contribute 1 percent of each customer's electricity supply charges annually. It's a unique opportunity to give back to the community with the flip of a switch!

Thanks to our customers, we are thrilled to report we have contributed more than $1 million to UPMC, which will help advance breakthrough research and provide exceptional care to improve the lifelong health and well-being of children.

Just since January, our Mehta Marketing Pittsburgh sales team has contributed over $100,000 to UPMC Children's Hospital. Thanks to the hard work of so many essential workers, educating the public about the importance of our services, and our partnerships with NRG and UPMC. We take pride in our partnerships, and are happy to make a difference in our local community!