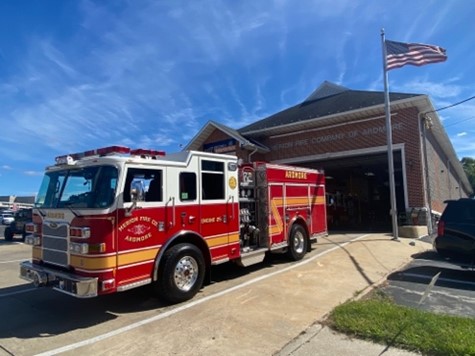 An Interview with Philadelphia Firefighter John Thomas
By Carmen Greger
PF: Service is obviously a big part of who you are and what you do. What specifically made you want to become a Firefighter and when did you start?
JT: I never thought of being or wanted to become a fire fighter throughout most of my whole life, I am a firefighter only because it chose me. I did not choose it. There was sign above the station and it said make the call and become a Firefighter. It was calling for sure and every minute I do it I wished I had started earlier in my life. It is the most impossible job with huge personal risks for no money and is super dangerous but fun and awesome at the same time, I don't care if the job takes my life or doesn't. I feel no fear when I come into a call, I only hope I can perform at my best and my training kicks in and I can save someone's property or a life. It is an honor to serve for Lower Merion Fire Company. I owe them way more then they owe me.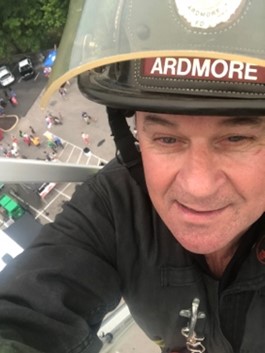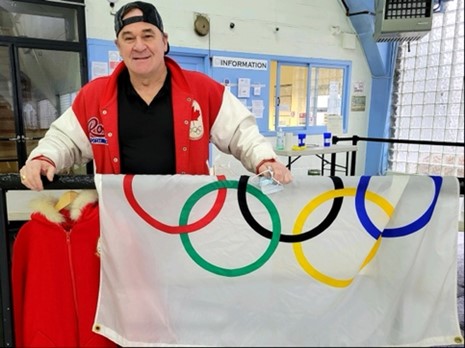 PF: What does it take, physically, emotionally and technically, to be a Firefighter?
JT: Physically I think firefighting is very demanding and very stressful, I go to gym as often as I can and do a variation of exercises that I feel will help me on the job. Doing workouts and weight vest and try replicating some of the rescue situations that we could be in with tires and straps. I have to be in excellent cardiovascular shape; It's certainly a challenge to keep it all up. I need you and your wellness company, Carmen to push me every day and kick my ass!
Technically speaking, firefighting is very challenging it's always good to read articles on firefighting there's a firefighting magazine that comes out there's seminars we do constantly, there's updates and training it's a constant learning curve and it never stops.
Emotionally speaking some fighters like to think of worse case scenario's and what they would do if that happened. Sometimes I go through those drills in other times I think I'd rather just make my decisions on the fly.
PF: What was the most intense moment you've had on the job?
JT: There are several but this one stands in my mind, it was our second call of the night and it occurred right at the end of a call in an apartment complex with CO problem, we had all climbed 6 stories with full equipment weighing 65 pounds on top of our own weight. Everything in firefighting is near impossible in that respect. Our Chief yells 'men, get back in the trucks there is a house on fire down the road, lets go!' So off we went sweating and already tired. We went screaming to the call and the radio dispatcher says autistic adult trapped in house and house is fully enveloped in flames and is a working fire. As we approach the house the smoke has covered the road and blocked our approach. We get out of our fire truck and our Chief immediately starts running so I ran with him and got suited up on the lawn with my air pack and gear on. During that time, as I got my gear on, the world had slowed a crawl; it was very surreal. Then, off I went into a burning house. It was sheer Chaos. The house was thick with smoke I could not see a thing, but I had to find the basement door. Firefighters were all yelling and screaming, and the individual could not be found. It all worked out in the end, the young man escaped on his own while we were searching. Anyway, it was nuts and then my next assignment at the same house was to cut holes in the roof to ventilate and allow the smoke and the heat to escape. The roof was flexing. That was a crazy call.
PF: What is the strangest moment you've had on the job so far?
JT: An elevator rescue; It was a fancy apartment in Ardmore with a private elevator stuck between the floors of the Penthouse and the living quarters. The lady of course is freaking out, but not because she is trapped, she's yelling at us not to dirty her apartment with our boots and equipment. "But madam we are her to save you". 'Don't ruin the floor!', she screamed. I personally wanted to say, 'hey do you want to out or stay in there forever or get out and live another day', but of course, I couldn't say that even though I felt it on my tongue. She was not thankful at all when rescued, which I thought was odd. Lots of different emotions occur during a rescue and we must be ready to handle all of them.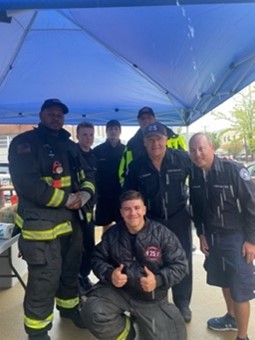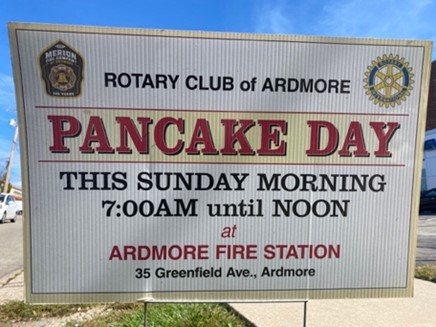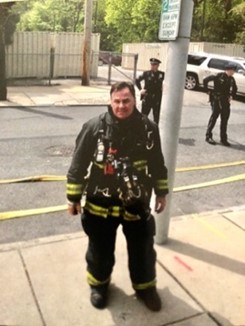 PF: What is the comradery like at the Firehouse, I can only assume it's like family?
JT: Amazing and very competitive at the same time. I love the environment; it suits me because I have competed all my life. I know when another man is competing with me, and I know when he has my back or doesn't. My fire company has the best that men have to offer, and I would die for any of them or to save their life and give mine.
PF: Wow. Favorite quote of all time?
JT: 'f you are going through hell, it is best to keep on going' -Winston Churchill
PF: Greatest role model of all time…
JT: Roger Daltrey from the WHO and my Dad and my Chief Tom Hayden is an amazing fire fighter, and his son Tom Hayden Jr and Tony Fisher all of which have taught me so much and continue to teach the art of firefighting. There are so many more because every man in a fire company has something to offer. I hate not mentioning all their names. All the men in my company are incredible people and Firemen.
PF: Where did you grow up? What was your childhood like?
JT: I was born in Weston Ontario Canada, moved to the country when I was 5years old, Closest neighbor was a mile away. My closest town had a population of 14 people. I had a awesome childhood in the country and loved every minute of it.
PF: What were your childhood dreams?
JF: I had no specific dreams as a child to be anything in particular. I was a good athlete and found both Track & Field and Football fun and easy.
PF: Do you have children?
JT: I have three boys with whom I am very close. My Oldest is Rhye, my second is Devon and third is Skyler. I love them dearly.
PF: Who was John Thomas before he became a Firefighter? Details, please.
JT: John Thomas started skating at the age of 12 because of a female classmate in grade 6. She asked me to come watch her skate and I did and that was it. I was hooked. My goal was to skate with her one day but that didn't happen; I did end up competing against her and beat her. From there I continued to skate and loving this newfound sport I won Juror Canadian Title when was 17 and went on to represent Canada at two World championships Placing 10th, I qualified for the Olympic games in 84 and represented Canada at the1984 Olympic games where we came in 12th. It was a very proud moment in my life to be at the games. I won the Professional world title in 85, and once I turned Pro, I toured the world with Torvill and Dean for three years, and Ica pages for 3 years. My professional life lasted 10 awesome years with various shows around the world after that.
PF: What are your additional jobs or skills and extra-curricular activities?
JT: I like to do anything around the house; I am handy with things like that.
I can build, chop, drywall, Plum, weld, fix cars, etc. Extra things I like to do is Motor bike, Ballroom, Bowl, play pool, Archery and go hunting with my sons.
PF: If someone gave you 10 million dollars, what would you do with it?
JT: Buy some firefighting equipment for lesser well off Fire Station. Not all stations have the equipment we do. I'd also start a scholarship for one or two talented skaters that can't afford to skate; I'd give our rink some money for repairs. Invest the rest.
PF: What is your ultimate goal in life?
JT: To be really happy, finish my projects, write my Children's book, and make my book into a movie.
PF: What do you love most about living in Philadelphia?
JT: I love all the historical aspects that Philadelphia has to offer.
PF: What would you change about Philly?
JT: There's too many homeless, too many guns, too much ignorance.
PF: What would you change about the world?
JT: Same as above; Find me an honest politician is a good place to start.
PF: Can you share your feelings about the heroic 9/11 Firefighters?
JT: The Firefighters that died that day where doing their job and paid the ultimate sacrifice, I have such respect for them. I am always and forever moved by their sacrifice.