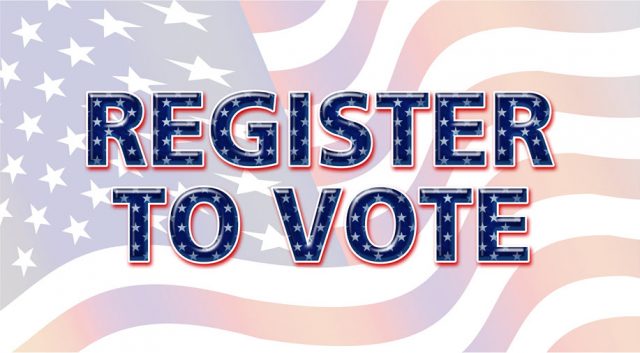 By Carmen Greger
I was out taking a spontaneous brain break, getting some fresh air while walking my dogs in the rain through Haverford College, when I came upon a jovial, kind-hearted young man standing in front of one of the buildings asking all of the passers by if they were registered to vote.
'Yes', everyone replies one by one, to which he applauded and then he proceedes to ask 'in PA'? 'Yes', they all reply individually and each with a soft 'proud of self' tone, to which he responds 'way to go, you're killin' it!'
Kevin from Haverford College, this wonderful being of whom I speak, seemed to be a peaceful messenger, the kind of person who wasn't in any way trying to be nosy, pushy or judgmental, or to persuade you to vote in any particular way.  He seemed to genuinely care for people in general and wanted to inspire others to take good action and mindfully hold ourselves accountable and responsible to exercise our rights and use our voice to make the difference that we would like to see made. A right so many fought so long and so hard for, a right we have and a right we need to honor and respect by showing up with our vision, our voice, our vote.
As my dogs and I pass by, the students lovingly pet them on the head each saying they really miss their dogs from back home, but that otherwise they absolutely love Philadelphia!
I was almost around the corner before I turned around and said, 'Kevin, I'm a writer for a local magazine.  You're doing important work in such a wonderful way, let me help you get the word out and let the people know that you encourage all to vote'.
Excitedly, with a bright-eyed smile, he said "That would be so great. I would be so grateful!'
So, I invite you, on Kevin's behalf, to receive his invitation to register to vote if you are not already registered, and if you are, that's great, and please don't forget to vote when it's time.
www.vote.pa.gov lists the following data:
Upcoming General Elections on November 8, 2022
polls are open on election day from 7am-8pm
The last day to register to vote is October 24, 2022
Last day to request a mail-in or absentee ballot is November 1, 2022
(Please visit the above site for further information).